This stash-busting technique is brilliant!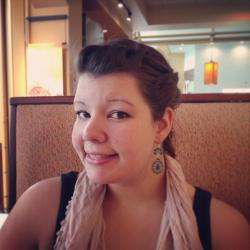 Jessica Griggs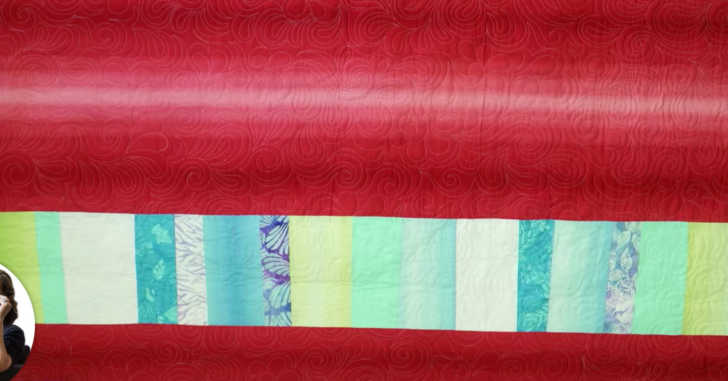 You know that magical moment when you're all done with your quilt top and you just can't wait to start machine quilting – and then you remember you have to make the quilt back?! Well, we have the perfect tutorial for you today from someone who knows your pain all too well! Angela Walters is here to show us how to make a quick and easy quilt back… from scraps! That's right! It's a true win-win.
Keep reading to see how she does it, and then make sure to watch the video below for even more tips and tricks!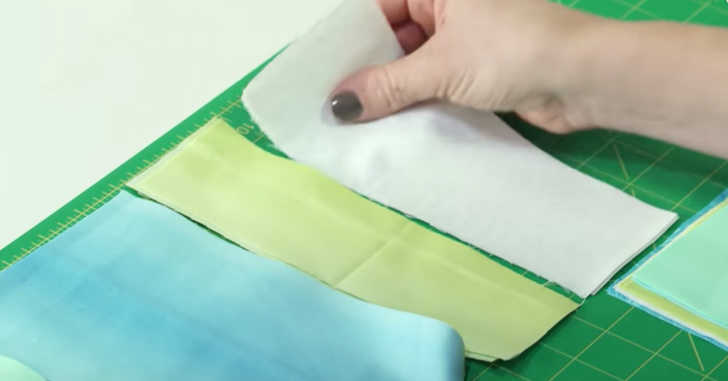 Angela starts with some scraps that are in a contrasting color to her main quilt back. She has some that are ombre, some that are floral prints, some solids, and just about everything in between. The first step is to cut everything so it's the same height. Angela chose eight inches, but you can do whatever fits your quilt back, or whatever you want.
Then, she lines up the scraps, some overlapping, and cuts different widths to give it a scrappy feel. She has some small pieces and some rather large pieces. Finally, it's just a matter of sewing everything in pairs, then sewing the pairs in groups, and on and on till you have one long strip. As you can see, the final product is absolutely gorgeous!