Even the most novice of crafters can accomplish this task!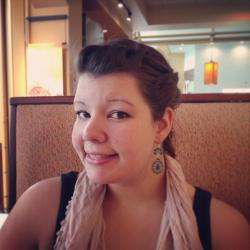 Jessica Griggs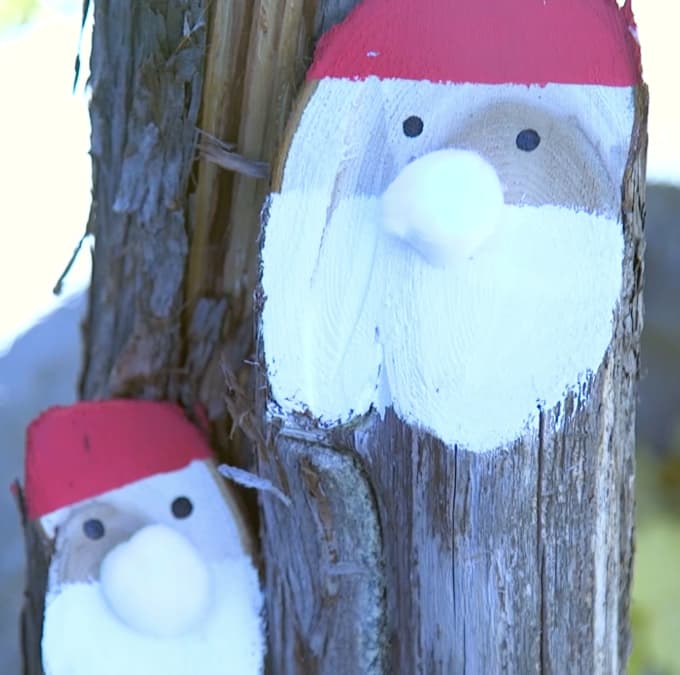 Are you ready for the holiday season? It's in full swing around our house! Sometimes we get so excited about decorating the inside of our house – the tree, the fireplace, the entryway, etc., that the outside of the house gets neglected. Sure, we have some lights up, but isn't there a way we can do more? While we admire the dedication of some of our neighbors with the inflatable snowmen and a life-size replica of Santa and his reindeer, we're hoping to find some outdoor decor that is a little more low-key. Enter: Rustic Santa Logs.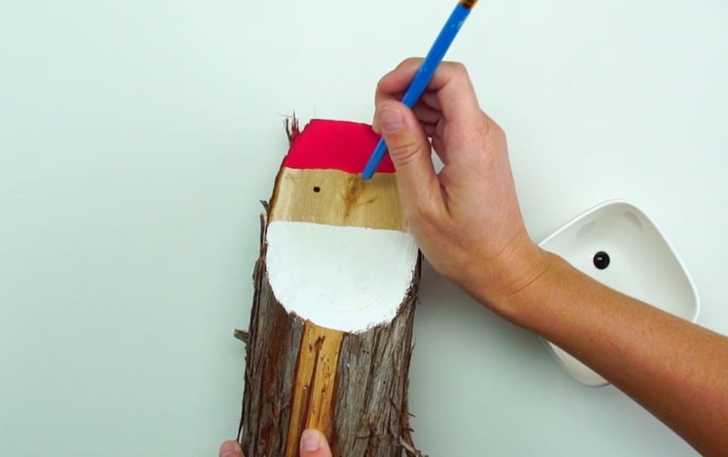 Aren't these little guys just adorable? Even the most novice of crafters can accomplish this task. The hardest part is to get the angle cut in the wood. If you or a friend feels comfortable with a chainsaw, it's relatively simple to cut the log. If, however, you're not comfortable cutting a log, you can always take it into your local hardware store where they most likely offer cutting services for a small fee.
Once you get the wood cut, it's just a matter of painting a red section, a white section, and two little dots for eyes! Add on a cotton ball for the nose, and put your Santa outside! You could always mix things up and have several logs with a snowman, a reindeer, an elf, etc. Use whatever you have on hand to give it your own special touch. See how it's done in the video below! Happy holidays!