These are my new go to baby booties!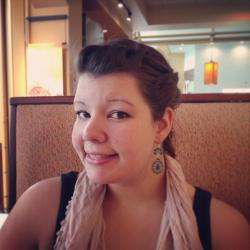 Jessica Griggs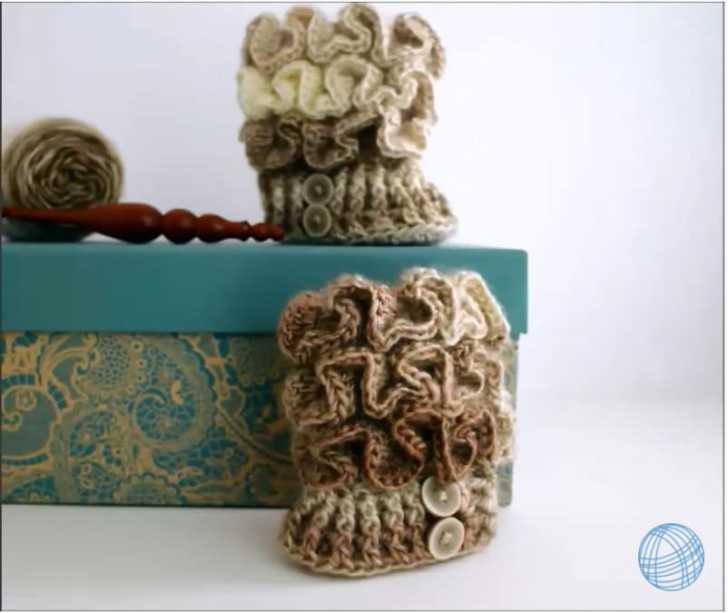 These ruffled baby booties are almost too cute to handle! One thing is for sure – the baby that wears these booties is definitely more fashionable than I am! And that's ok!
I just love everything about these booties – from the soft yarn that changes color on it's own, to the texture in the shoe and of course those gorgeous ruffles! Keep reading to find out how to make these booties for yourself!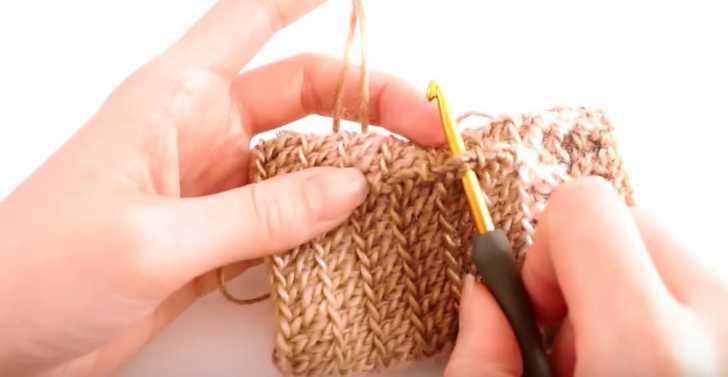 If you've ever crocheted slippers or booties before, then the beginning of this pattern will be familiar. You'll start with a chain, and then single crochet down the row. Instead of turning your work, like for most patterns, you'll work several single crochets in the last stitch and then keep crocheting around the back side of the chain.
You'll continue working in the round to make up the sole of the shoe. Then, comes several rounds of front and back post double crochets, and then six rounds of double crochets in the back loops only. Here is where things get interesting. After fastenting off the yarn and weaving in your ends, you'll attach yarn on the side of the bootie and work in the double crochet posts to make your ruffles. See how it's all done in the extremely detailed video below!