I can't believe the difference this makes in the room!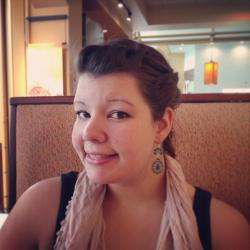 Jessica Griggs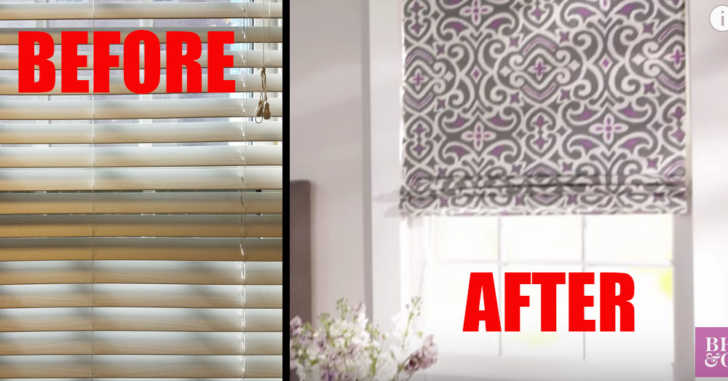 Can you believe how good these DIY roman shades look? I never would have guessed you could turn normal mini blinds into these classy roman shades with just a few basic supplies! The new window looks totally classy, and I love the little splash of color and texture the fabric gives the room.
The first thing you'll need to do is prep the old mini blinds. To do this, you'll cut the strings that look like a ladder. These strings hold the slats in place, so once you cut them you can move the slats around. Be careful not to cut the thick, vertical cord that secures the slats to the blinds.
Once the old blinds have been prepped, it's time to gather your supplies! You'll want some fabric that will make up the roman shades. The example we're given in the video below is of a bright and bold pattern, but you can keep things simple with a solid color. After selecting your fabric, you'll need to iron it and make sure all the wrinkles and creases are out. You'll also need some Mod Podge or another decoupage medium, and clothespins.
Go ahead and see how easy it is to transform your plain, boring old mini blinds into these gorgeous and classy roman shades!