We have all had to rip a seam at some point, make sure you're doing it right!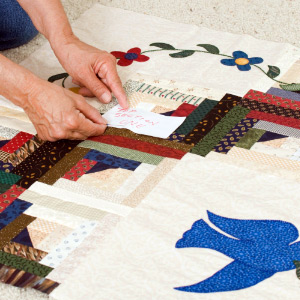 24 Blocks
Alright, it is time for a major dose of truth that I think all of our newbie quilters need to hear (and honestly, it is a great reminder for the more experienced sewers as well… No matter how advanced of a quilter you are or how long you have been sewing, at some point, we have all had to rip a seam out and will have to keep doing so through all stages of our quilting and sewing lives.
With that said, the question becomes, how do you remove a seam without damaging your fabric? Thankfully, Mary from Quilty is here with some great tips on how to do so; check out the following video and remember that we have all been there before!
Do you have a preferred method for removing seams without damaging fabric? Does it differ from the one provided by Mary? Let us know in the comments!