Who knew this sweet treat could be used in so many different ways!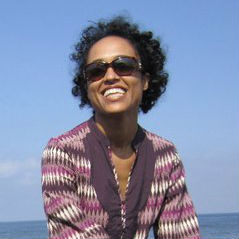 Sarah Cool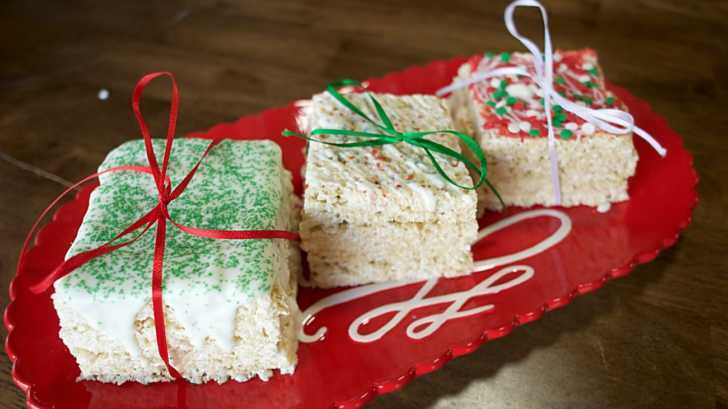 Gift wrapping is a part of the holiday season, and we've found a super clever way to wrap up little "gifts" – that is if you like the gift of something sweet! Rice krispie gift boxes are beyond easy to make and far too easy to eat. If you're looking for a whimsical way to wrap up something delicious, we've got just the "wrapping paper" you need.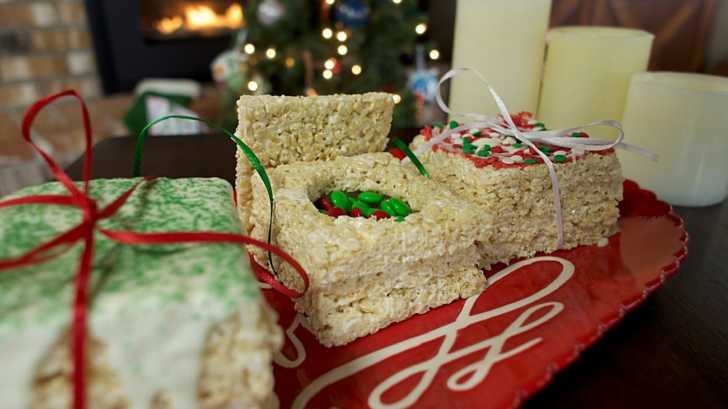 This is fun project to do when stuck inside on a snowy day, but the hardest part will be NOT eating the rice krispie treats or the candy! These definitely will not last long – left out for more than a day and everything will dry out and become stale pretty quickly. Unless you're planning on serving same-day, we recommend that you wrap these in cellophane or plastic wrap to preserve freshness for as long as possible. We also recommend refrigerating your gift boxes for 30 minutes, just to allow everything to set up properly. Get ready for sticky and delicious fun with this holiday food craft!
Supplies
— Large bowl
— Rice Krispies
— Mini marshmallows
— Butter
— Circle-shaped cookie cutter
— Baking sheet
— Rolling pin
— Melted chocolate and sprinkles for decoration
— Festive ribbon
Directions
— Melt butter and marshmallows. Mix in cereal until combined. Roll out onto greased cookie sheet, ¼ inch thick. Be sure to spray your hands and the rolling pin with cooking spray for ease of manipulating the sticky rice krispies.
— Cut into squares. Each box will need four layers of squares and the two center squares need a hole cut into the center – use a cookie cutter.
— Build the box: one whole square, then two squares with cut-out circles stacked on top.
— Fill center with goodies!
— Top with 4th square and decorate with melted chocolate and sprinkles.
— Tie together with ribbon!