This is so much easier than it looks!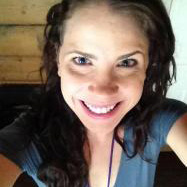 Katie Arnold
Are you looking for a new way to finish off your latest crochet project? I absolutely love using borders and one of my favorite crochet borders (ever!) is the Reverse Shell Border using the single crochet. I promise you the result is absolutely stunning and a lot easier to do than it may initially appear.
To learn how to do this beautiful edging, check the video tutorial below from Heart Hook Home and see just how easy it is to do. You can use this border edging on any blanket you choose, but we recently did it on a corner-to-corner baby blanket and it turned out so beautiful.
What are you waiting for? We can't wait for you to get started and when you're done, be sure to head over to our crochet Facebook page and let us know how it turned out!