Dining Chairs Looking A Bit Stained and Worn? We'll Show You How To Reupholster While Making Them Kid-Friendly!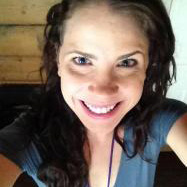 Katie Arnold
As much as we love quilting over here, we also really love any project that allows us to get creative, use beautiful fabric and create something truly gorgeous, even better when we are taking something that has seen better days and working our magic to bring it a whole new life.
We were recently noticing our dining chairs were getting a bit beat up and thought we were going to have to buy new ones, that is until we ran across this tutorial on How to Reupholster Dining or Kitchen Chairs from MadebyMarzipan.
If you're more of a written directions type, you can find that here. Otherwise, we hope you'll follow along as she shows us how to make these adorable kid-friendly dining chairs.
We just saved a bunch of money on a new set and are enjoying our like-new chairs!