Don't Throw That Away! Use It As A Gardening Pot!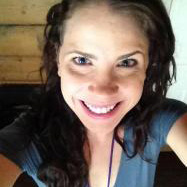 Katie Arnold
We understand that between your indoor and outdoor spaces, the cost of buying enough pots for all of yours gardening needs adds up very quickly! We are constantly looking around the basement, attic and garage for anything that may be hiding in corners or under boxes, but when those efforts fall through, we know it is time to head to the store and buy more.
Or is it?
In this video from Thrifty Vintage Chic, Robin shares with us 5 household items that make great gardening pots and we are sure you probably already have them hanging around the house. If not, we are sure you will find the inspiration in other random items you may come across in your search. If you are still falling short, you can always head to your local thrift store or dollar store, to get the same items at a great price!