Humble Gardener Recipe: Roasted Parsnips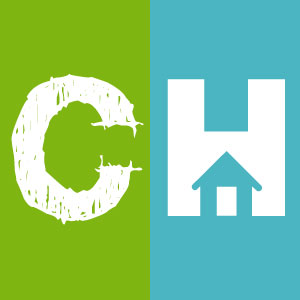 Crafty House
While you may not be a fan of frosty weather, parsnips are in all their glory right now. Cold weather gives this root veggie its sweet, nutty undertones. It's a scientific matter: the low temperatures allow parsnips to convert starches to sugars, producing a full-flavored winter vegetable. Parsnips originated in Europe, where they were prized for their sweetness. Aristocracy in ancient Rome enjoyed them served as dessert, whether drizzled with honey or mixed with fruit inside a cake.
They came over to the New World in the 16th century, but somehow managed to stay off most everyones radar, letting carrots steal the show. Only recently have parsnips begun to enjoy their moment in the spotlight. Winter's sweet gift to gardeners and cooks is finally getting the great press it deserves. Parsnips are starchy like potatoes, but contain loads of health benefits: half a cup of them cooked is just 55 calories but provides 3 grams of fiber. They're also full of Vitamin C, folate, and manganese.What's the best way to enjoy these cream-colored root veggies? Any way you want, really. Roasted, steamed, or sautéed– parsnips adapt to any cooking technique and add dynamic flavor when served as a side dish. You can even throw some in a winter stew for the last 30 minutes of cooking. One of our favorite ways to enjoy parsnips involves roasting them with onions, balsamic and brown sugar to create a fantastic caramelized side that perfectly complements a meaty main course of ham or pork tenderloin.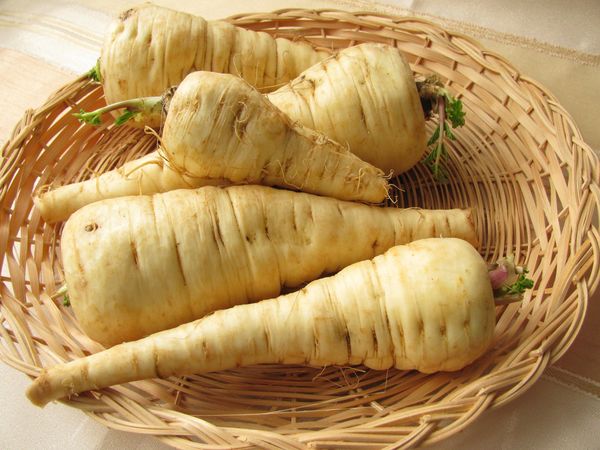 Caramelized Parsnips
Ingredients:
3 tablespoons balsamic vinegar
1 tablespoon brown sugar

2 teaspoons chopped fresh rosemary

2 pounds (2-inch-thick) slices peeled parsnip

1 large red onion, peeled and quartered

Cooking spray

1 tablespoon olive oil

1/2 teaspoon salt

1/4 teaspoon freshly ground black pepper
Directions:
In a large zipper-sealed plastic bag, mix together balsamic, brown sugar, rosemary, parsnip, and onion. Allow the ingredients to marinate in the fridge for an hour, turning twice.

Take out parsnip and onion. Throw away the marinade that remains in the bag.

Transfer parsnip and onion to a shallow pan thatís been coated with cooking spray. Toss the veggies with a tablespoon of olive oil and add a dash of salt and pepper.

Bake vegetables at 500 degrees F for about a half-hour. Stir frequently, and remove dish from oven once parsnip is tender.

Enjoy!
Recipe adapted from myrecipes.com.