He has even carved pumpkins for the White House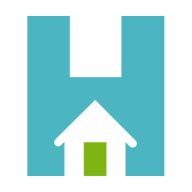 Anastasia Arellano
One of my favorite Halloween traditions definitely has to be the carving of pumpkins. I think it's a fun thing that many of us enjoy partaking in, so long as we're very careful with the pumpkin carving tools. While most of us manage to do the traditional triangle eyes and jagged smile, if you go on social media, you'll always be able to find pumpkin carving goals as there are some very talented people out there able to turn a pumpkin into a work of art.
One such man is master pumpkin carver, Ray Villafane. He began his pumpkin carving career back in Michigan, at a school named Bellaire, where he used to teach art. He was once asked to assist with Halloween decorations at the school and was given a pumpkin to carve. Instead of seeing it as a giant vegetable to hack into, he viewed it as a piece of clay with endless possibilities. He even used his standard clay carving tools in order to bring to life his first-ever scary pumpkin. Naturally, the kids were quite impressed, so he kept bringing in pumpkins – each one scarier and more creative than the last.
Over the years, Ray has built a career for himself. He first showed off his talents on the Food Network's Challenge Show. From there, his overnight success afforded him the chance to resign from teaching in 2006 in order to pursue sculpting full-time. Despite all of the big-name products Ray was working on as a sculptor, what public seemed most interested in, were his pumpkins. As a result, he has been featured on various TV shows such as The CBS Evening News. Then, in 2010, he was even invited to the White House in order to carve pumpkins!
Nowadays, Ray isn't the only one who is carving pumpkins in his studio. He's actually got himself a team of carvers. Talk about moving up in the world.
Ray has even given some insight into his art, saying, "When you carve a face onto a pumpkin it's just magical. I often say I feel like I'm Geppetto. Pumpkins just seem to be the perfect medium. It really captures flesh nicely. It's the right sort of translucency. If you're carving pumpkins here, you're one of the best in the world for sure."
You can check out some of his creations below:
https://www.instagram.com/p/B2f8OkunJzn/?utm_source=ig_embed&utm_campaign=dlfix
https://www.instagram.com/p/B3gt3p5nkmr/?utm_source=ig_embed&utm_campaign=dlfix
https://www.instagram.com/p/B3ZmStintIt/?utm_source=ig_embed
https://www.instagram.com/p/B2-uNN4nPRd/?utm_source=ig_embed&utm_campaign=dlfix
Impressive right? You can even watch a video which gives you a look into his studio: