This is the best scrap-busting project we've seen in a long time!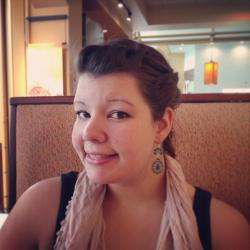 Jessica Griggs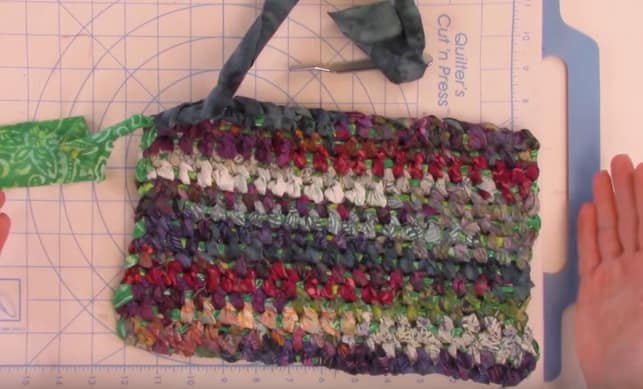 Anyone who works with fabrics, be it quilting, making clothes, embroidery, or any other fabric-based craft, has a scrap pile. You know what I'm talking about. Maybe your fabric hoarding has gotten to the point of needing multiple storage bins to contain the ever-growing pile of scraps. Maybe you've gotten wise to the fact that you can label your scrap boxes "books" or "work files" so the family can't find your stash. We totally understand. And we're here to help.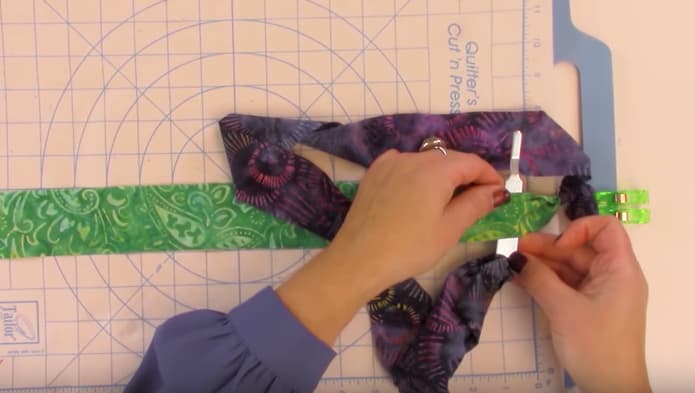 In today's video, we've gon an awesome tutorial on how to make a rag rug. This video utilizes two and a half inch strips, so if you have some leftover jelly rolls they would be perfect! Otherwise, simply cut your fabric into strips and let's get going to the next step!
The video below shows us how to tie on your strips by using a rag rug tool, but you can also just use your hands if you don't already have one of these on hand. This method can be used on all sorts of projects – from a coaster to a placemat or even an entire rug if you have a lot of scraps!