These are so helpful to have on hand!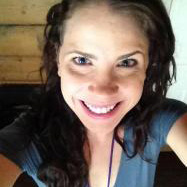 Katie Arnold
With so many different things to learn and know about quilting, it can be hard to keep it all straight! From all of the various kinds of fabrics and how to care for them, to all of the color and fabric combinations, to the difference between jelly rolls, honey buns, and fat quarters; it can be so confusing!
In order to help make your (and our!) quilting lives a bit easier, we compiled some of our favorite cheat sheets that we just know you are going to love! Make sure you bookmark this page or PIN these images so you have all of these references at your disposal when you need them!
Overview of Knit Fabrics
Ever wondered the difference between the various types of knit fabrics? This simple table is your new best friend for reference!
Yardage Card
Sometimes math is hard. Make it easier on yourself. You're welcome. 😉
Quilt Back Yardage
Not sure how much fabric you need for the back of your quilt? Boom. Now you do!
Click the 'Next Page' button to see more great quilting cheat sheets!