This beginner-friendly project is perfect for quilters of all stages!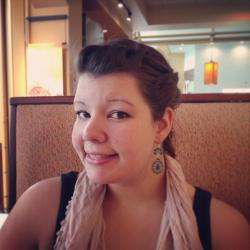 Jessica Griggs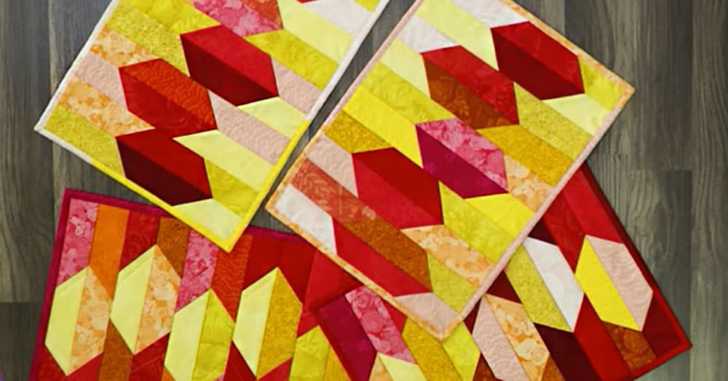 Aren't these placemats just stunning?! I love everything about them, from the color choice to the easy qulit-as-you-go method of assembly! This project is made even easier by using a jelly roll – that is, a pack of fabric that is cut into 2.5 inch strips. One jelly roll is enough to make 4 of these lovely placemats.
For those of you who are not fans of free motion quilting, this quilt-as-you-go project is a great alternative method of quilting. Keep reading to find out how to piece and quilt these beauties!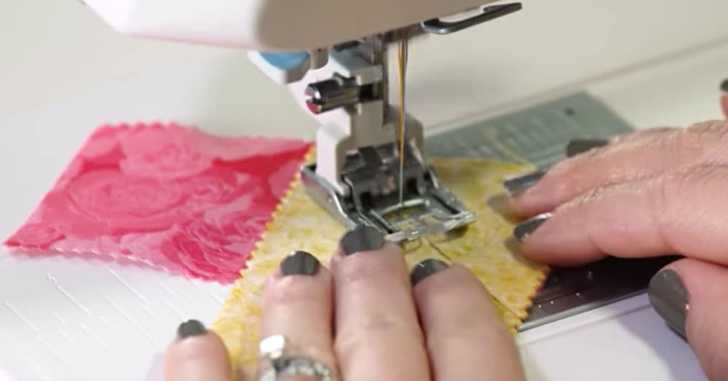 This is the perfect project for beginners and well-seasoned quilters alike. For the newbies, you'll learn some really great techniques for piecing, like this mitered corner! You'll also get to try your hand out at making the quilt sandwich and binding. This smaller project is great practice, as it's less overwhelming than trying to learn on a huge quilt!
What are you waiting for? See how Angela pieces and quilts these placemats, and then grab a jelly roll and try it out for yourself! Follow along with the free pattern here!