The Primrose Stitch Might Be The Prettiest Stitch I've Seen…See For Yourself!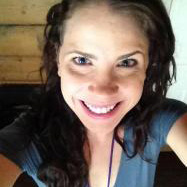 Katie Arnold
Are you in need of learning a new stitch? Maybe something a bit more elegant or pretty? Not that we are hating on any other stitches, but we are pretty sure this stitch may be one of the prettiest stitches we have seen (at least for quite some time).
If you have not heard of the Primrose stitch before, then you are in for a real treat! This stitch gives any project a beautiful, elegant texture; you are going to want to use this again and again! Johnny from New Stitch A Day gives us a great tutorial on how to complete this stitch (you can also find written directions here).
Go ahead and check out the below video tutorial and be prepared to feel inspired to give your next project an elegant feel. How will you use this stitch in an upcoming project? Let us know in the comments!