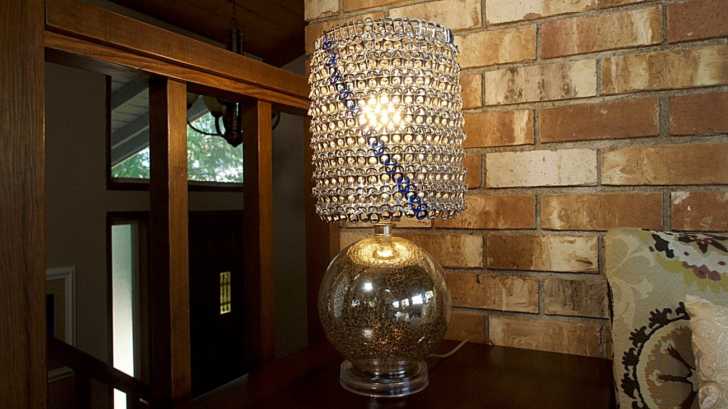 Bottle caps and pop tabs are often saved with a certain sense of both challenge and pride. Often, though, these epic collections simply gather dust in a corner, prompting the inevitable question of what to do with them. Before contemplating throwing them out, consider this creative way to bring new purpose to that pile of pop tabs. In the spirit of not letting anything go to waste, this pop tab lampshade is a perfect way to recycle a seemingly insignificant part of the soda can and turn it into something completely amazing.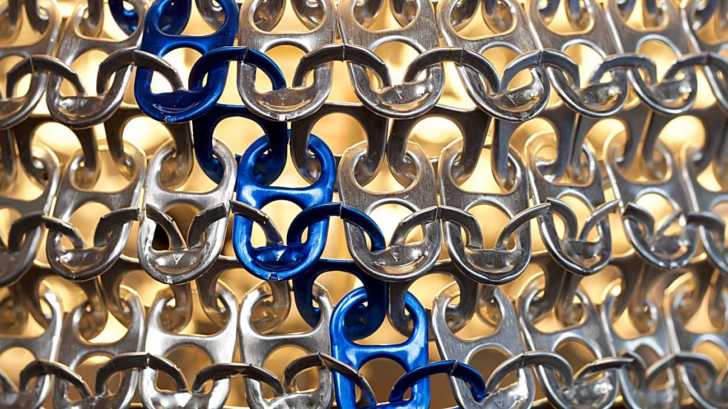 With puzzle-like challenge and similar satisfaction upon completion, you can create a super unique lampshade for your home. This is a craft that absolutely requires both time and patience! But the final result is actually pretty awesome and is certain to become a conversation piece. If you've ever wondered what to do with your collection of pop tabs, we've got just the idea! Check out our video how-to!
Supplies:
— 500 + pop tabs
— Lamp base (from an old lamp or a thrift store find)
— Lampshade hoops
— Needlenose pliers
— Side cutters or tin snips
Directions:
— Give the pop tabs a bit of a rinse and dry to get rid of anything sticky.
— Snip widest end of tabs with the side cutters or tin snips. Cut out the smaller "nib" in each tab.
— Make the first row by separating the slit in one pop tab and hooking it onto the lampshade hoop.
— Once the top row is done, begin hooking a new pop tab to the bottom loops of two adjacent pop tabs. Once in place, squeeze the slit in the tab closed with your fingers.
— Alternate the link pattern for each row – one row "over" and the next row "under". Repeat this process until desired length is achieved. If you have different colored pop tabs, use them to make a unique pattern or design.
— Turn on the lamp and marvel at your handiwork!