This scarf is proof that anyone can wear pom-poms!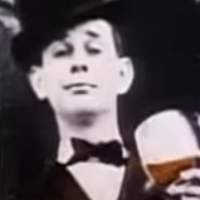 Chris Foster
When it comes to pom-poms we really never met one we did not like; I mean really, how could you not like pom-poms?
Of course, we know they are always super cute on kids (think attached to hats or gloves or zippers, etc.), but believe it or not, adults can also rock a pom-pom without feeling like they are back in elementary school running around the playground. We promise!
In the below video tutorial, Simply Hooked Crochet shows us exactly how it is done with this sweet, pom-pom embellished scarf and honestly, we can not wait to finish ours!
Check out the video, get to working on your own, and when you are done, come back and share your beautiful project with us! We can not wait to see how yours turned out; we are sure it's going to be gorgeous!