This is so gorgeous!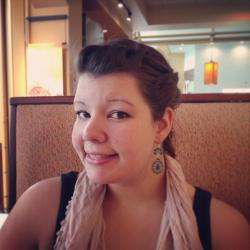 Jessica Griggs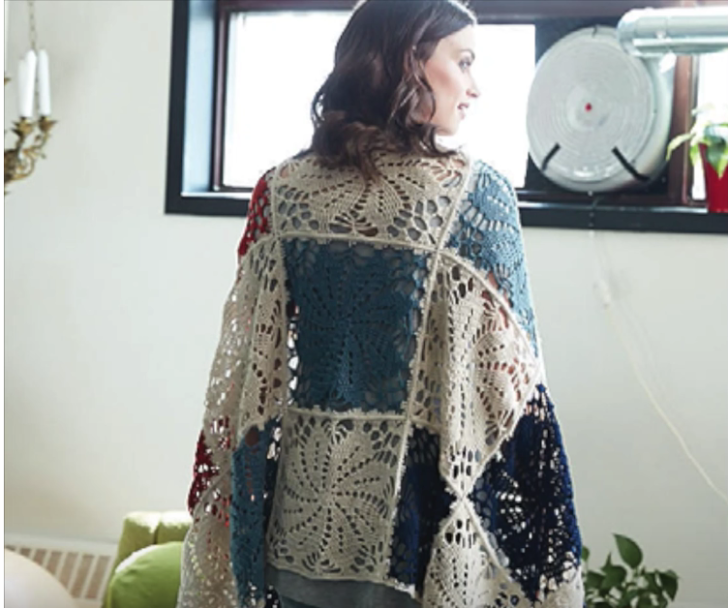 Wow! Can you believe the stunning stitch work that went into this Pinwheel crochet shawl? I just love everything about this project, form the soft, thinner yarn used to the swirled pattern in each square, of course, the finished product! This would be a great shawl to have around for the spring and summer months – it's light and airy while still providing some cover.
Now, this pattern says that's it's for intermediate crocheters, but don't let that scare you off! I always find those labels to be less than helpful. Granted, if you're a beginner crocheter and this is your first or second project, you might be a little overwhelmed, but if you have all the basics down, you should be ready to tackle this pattern with no trouble!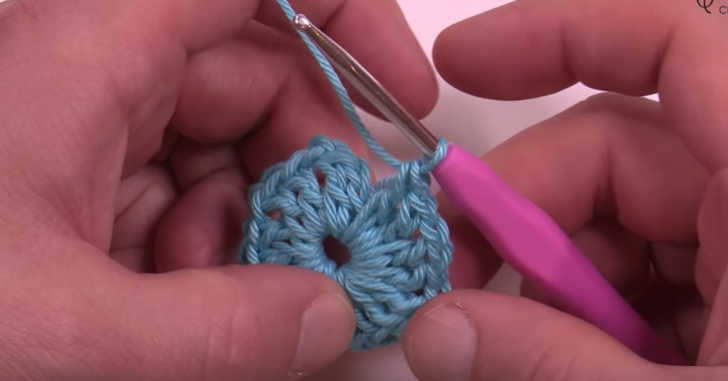 The pattern starts out easy enough. First, chain 5, and insert the hook into the first chain to make a loop. Then, chain 3 and double crochet in the middle of the circle. From there, you'll do 8 sets of 2 double crochets, separated by a chain one. Round two is where things get really interesting!
Don't worry, Mikey from The Crochet Crowd is here in the tutorial below to walk you through every step of the way. He shows us a diagram as well as a written pattern, and then we can see how it's done while we crochet along with the tutorial! What are you waiting for? Get to crocheting this lovely shawl today!