These pies will look so good, you won't want to cut into them!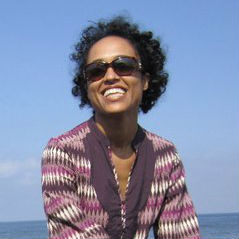 Sarah Cool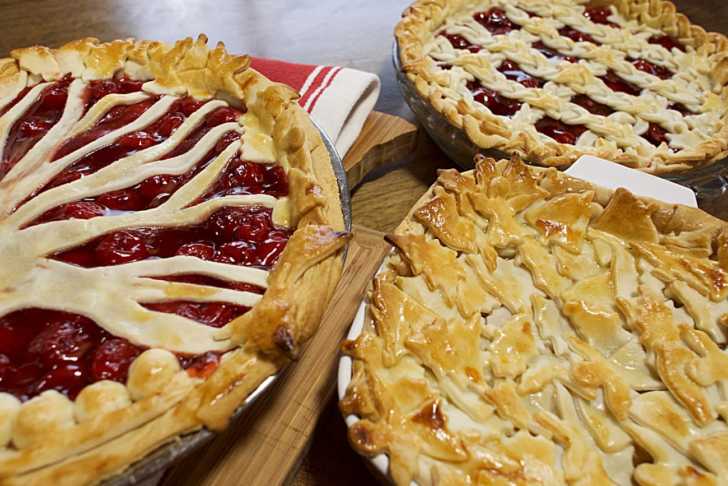 Pie crust decorating has become all the rage, with super fun and even whimsical designs to make your pie look just as good as it tastes. While these are a little more labor intensive than just folding over a layer of pie crust on top, the finished product is really amazing – so amazing you might not want anyone to slice into your pie! Check out our how-to video on each of these pie crust stylings.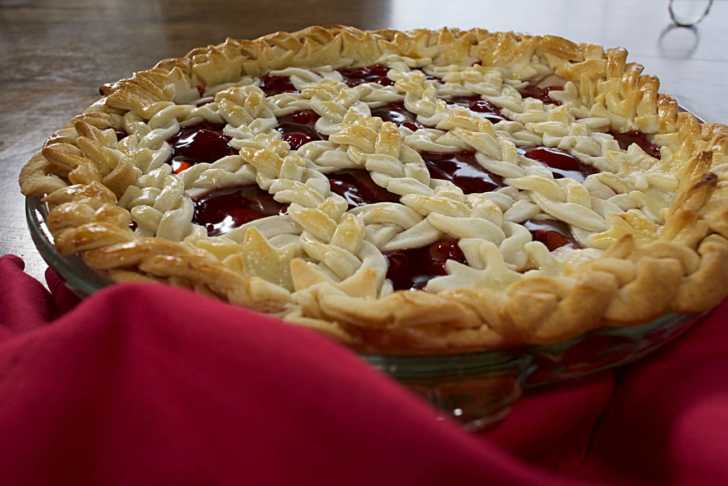 Braided Pie Crust – This one isn't so much challenging as it is a bit more more time consuming. If you know how to braid hair, then you know how to braid a pie crust. Cut several long strips of pie dough and use the over-under method to create each braid. Cut off the ends of each braid for a cleaner finish. Attach braids around the rim of the pie plate; you'll need 3-4 braids to go all around. Next, 10 more braids for the top, and you choose to lattice these or simply layer over the top. We cut out a few holiday shapes to help cover up any edges. Brush with egg wash and bake.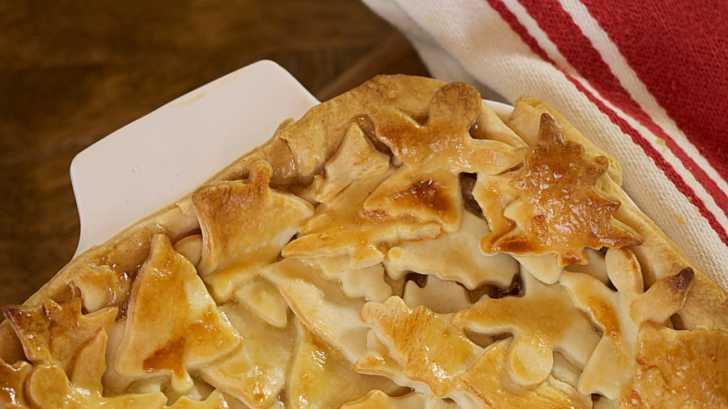 Layered holiday shapes – This crust is a super easy way to top any pie. All you need are several small 1" cookie cutters in different shapes, we chose angels, bells, christmas trees and holly leaves. Cut out several dozen of these shapes and layer them at random over the top of the pie. Brush with an egg wash to get that golden brown color as it bakes. The pie will come out with a kind of whimsical yet festive crust.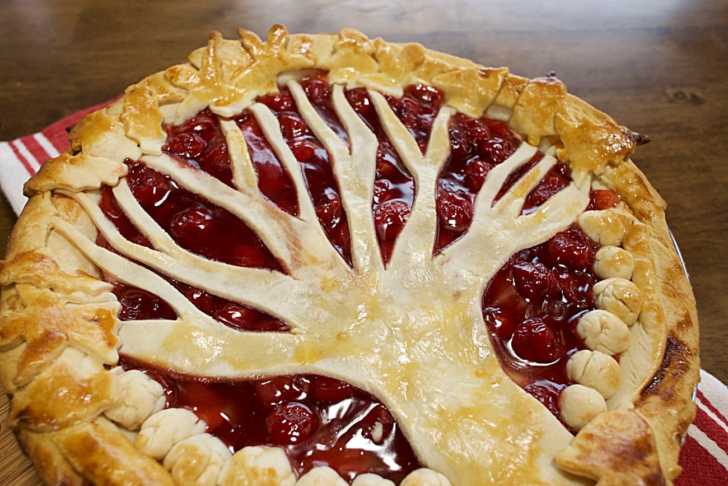 Tree-shaped pie crust – This is a definite show-stopper and one you'll almost hesitate to cut into! You'll want to have a plan for this design, or at least some extra pie crust on hand just in case. The tree is accented by holiday shapes and comes out of the oven as a real masterpiece. This pie crust design is a fun way to pep up conventional pie decorating. No matter how you top your pie, it is sure to be delicious when it is shared with family and friends over the holiday season! Happy baking!