Malizzi Cakes created a pretty peacock wedding cake featuring a trail of edible feather-topped cupcakes as its tail — all of it was handmade.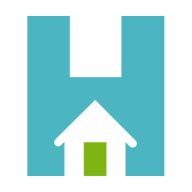 Timothy Roberts
Art can take on many different forms and sometimes, it is not only pleasing to look at, it can be delicious as well. That is what Malizzi Cakes tries to accomplish when they make a wedding cake. Recently, they came up with a design that was inspired by the bride's love of peacocks. With the inspiration in mind, sisters Liz Malizzi Skokowski and Darlene Malizzi Tillman got busy with this unique creation that is so amazingly beautiful, you have to wonder if they could bring themselves to eat it. The cake topper was a peacock's body and the plumage that spilled over onto the table was made out of cupcakes with edible flowers on top.
https://www.instagram.com/p/B1pDdiUnRZ6/
The sisters handled everything about the wedding cake. "We took into account the colors the bride wanted to use for her wedding and created the colors for the feathers," Skokowski explains to My Modern Met. Once Skokowski and Tillman had the color palette figured out, they set to work crafting all of the components. "The topper was hand-made out of fondant," she reveals. "The three-tier cake took about three to four hours to create. The cupcakes and feathers took an additional three to four hours as well." Additional texture was added with an airbrush.
The family business that is based in Pennsylvania has operated for years. The two sisters are now responsible for designing and creating the beautiful cakes but it was actually started by their mother, Lisa Malizzi. She got started with the celebrations of family and friends and since that time, it has blossomed into a wonderful business.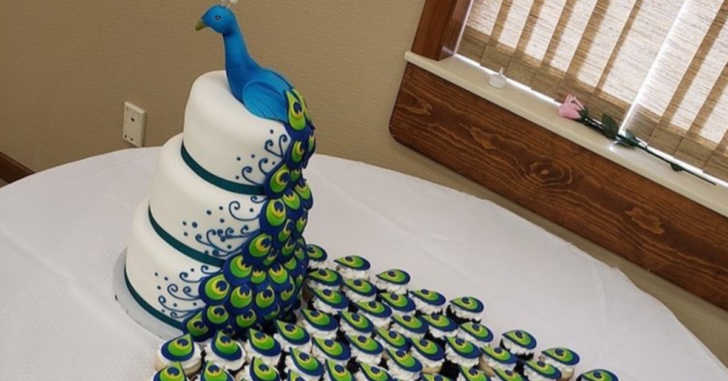 Malizzi Cakes made this Peacock wedding cake that included a trail of edible cupcakes topped with airbrushed flowers. Every bit of it was made lovingly by hand.