This project is AMAZING!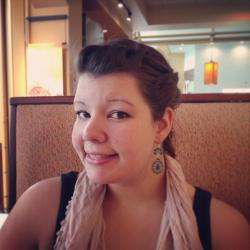 Jessica Griggs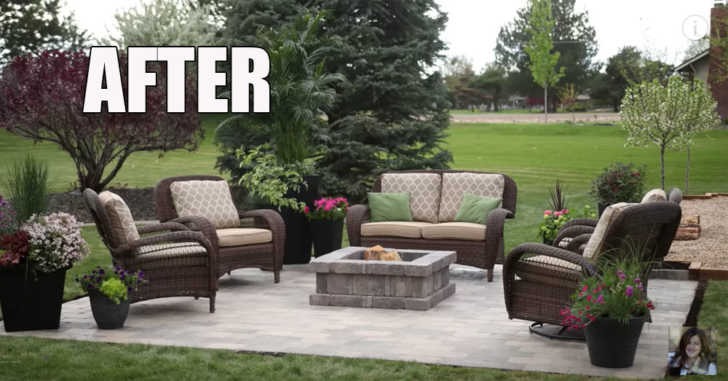 Isn't this paver patio just gorgeous? What a perfect set up for anyone who has a big yard and is looking to add some more lounging space. I really love the idea of having this patio installed next to the playground – it makes for the perfect set up to have friends and family over for drinks on the patio while still keeping an eye on the kids playing on the playground!
This project ended up beautifully, but it isn't for the faint of heart. Keep reading to see how you can get started on installing a paver patio for yourself!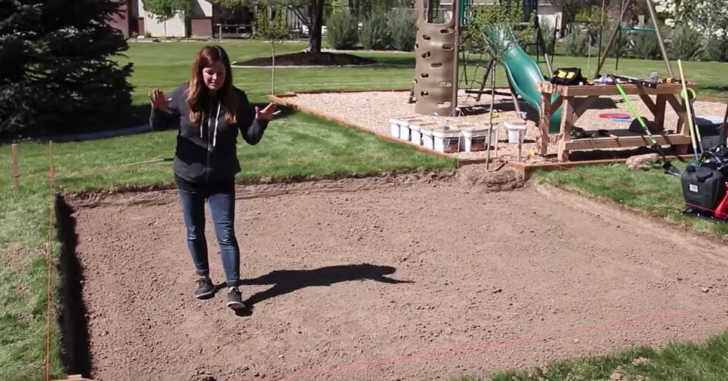 The first step is to mark out your area. The one pictured here is a sixteen-foot square area. Once it was marked out, they used the sod cutter to remove the grass and sod, and then loosen up the first few inches of dirt underneath. Then, they dug and shoveled about seven inches below ground, making sure everything was level.
Next, it was time to start filling the hole with loose gravel and compact the gravel into the dirt. From there, fill another layer of sand, and start setting out your pavers! This project took a lot of people, time, and effort to complete, but I think you'll agree it really brings this huge yard up to the next level! See how it's done and get the details by watching the video below!