These 7 festive recipes require minimal ingredients and effort, but look amazing at any celebration!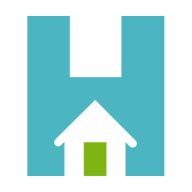 Caitlin Green
It's easy to get in the mood to celebrate the Red, White, and Blue with these 7 simple recipes in your toolbox! Each recipe requires only 2-5 ingredients and is a blast to put together. And even with minimal time and effort, you (and your party guests!) will be blown away with how they turn out.
1. Patriotic Pretzel Bites
These snack bites are the perfect blend of sweet and salty – and they're easy enough to make that you can even get kids involved! All you need is pretzels, M&Ms, and vanilla candy melts. Yum!
2. Patriotic Dipped Pretzels
They're so pretty to look at, yet so fun to eat! I had a blast dunking, drizzling, and decorating these sweet treats. Make these if you're ready to get in the mood to celebrate the red, white, and blue!
3. Firecracker Jello Cups
These super simple layered jello cups look AMAZING as part of a festive spread or even as a stand-alone snack. They'll put the cherry on top of your celebration!