Flags, eagles, stars, and fireworks galore – gather up your little ones and paint the town red, white, and blue!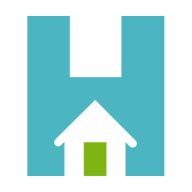 Caitlin Green
Ready to get the kids involved in your red, white, and blue decoration game? Check out these awesome (and easy!) crafts that look adorable and kids will LOVE.
1. Pom Pom American Flags
All you need is a clothespin, pom poms, and paint! Your little one will love this fun new painting technique. And you'll love that it's way less messy than finger-painting. Win-win!
2. Eagle Handprints
For those who love handprint crafts, and let's be honest that's all of us, here's a simple one to try that turns out beautifully!
3. Homemade Star Potato Stamps
If you've got some extra spuds laying around, why not turn them into homemade stamps? Your little artist can go to town with the fun patriotic shapes you make. 100% homemade!
4. Easy Patriotic Sensory Bottles
Sensory bottles can be an incredibly helpful activity for children, and they don't have to be difficult. Check out this easy tutorial so you can make a fun and festive bottle with your loved ones!