Rivka Wilkins and Jared Davis have managed to capture the beauty of the ocean with their resin tables and it's truly spectacular.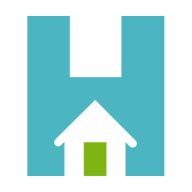 Steven Roberts
There are many things in the world around us that tend to grab our attention, and the ocean would certainly be near the top of the list. It has inspired people in so many different ways, from a romantic walk on a moonlit beach all the way down to some great literature that we have enjoyed for many years.
It seems as if artists Rivka Wilkins and woodworker Jared Davis have also been inspired by the ocean as well. They use the beauty of what we see on the shoreline to create some amazing artwork that is also quite practical.
https://www.instagram.com/p/B6_OOdiHphs/
Wilkins uses a resin technique to make it appear as if ocean waves are crashing and Davis is responsible for the woodwork. Davis said that he asked Wilkins to collaborate with him on the project after he saw her Instagram account. It was a great move because she agreed and it has worked out wonderfully.
Davis gave an interview with Awesome Inventions, in which he said: "She seemed totally genuine and actually our first collaboration was a giveaway for my 40k follower mark. I had her do resin waves on that first bench and we gave it away. It went so well that we decided to be partners and start building more of them!"
https://www.instagram.com/p/B68oYcgnPgN/
Davis selects a live edge slab to begin the process of creating these tables. He cuts and sands the slabs to the desired length so that it can be sent to Rivka for further work. After Rivka receives the wood, she applies the resin using a special technique to make it appear as if waves are on top of the slab.
After the resin work is complete, the item is shipped back to Davis who then sands the top of the slab to put on the finishing touches. He then measures and orders the legs for the table, assembles it and something beautiful is born.
https://www.instagram.com/p/B66EBN4HpvH/
Davis added, "It just seems like a supernatural pairing of two things that we find in nature. Although the resin isn't actual water, Rivka creates the effect better than almost anybody. So seeing those waves follow the natural curves of the live edge slab which mimic the natural curves of shoreline is truly unique."
Both of these artists are familiar with using their artistic talent. Rivka, who was born in Israel and is now based in Utah has lived around the world and has been exposed to art in many different forms. Rivka was a current graphic artist but decided she would explore what other options were possible.
https://www.instagram.com/p/B63uJDYHizW/
Wilkins said, "I always want to be pushing myself and to discover new and exciting things. I still travel and hope to never stop experiencing the world. I stumbled upon fluid art, which led to the resin. I love this form of art because it forces me to let go of control. I constantly find inspiration in the world around me but especially in space, the sky and the flow of water."
https://www.instagram.com/p/B7YtUUWAb-2/
Part of Davis' background is in woodworking, which he got when he was a child with his father. His father had a construction business, so he has always been involved in woodworking in some way or another. You can see more of their work here or here.