Make matching scarves for you and the girls today!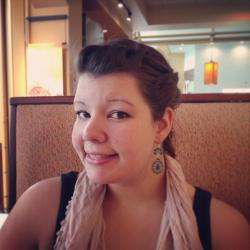 Jessica Griggs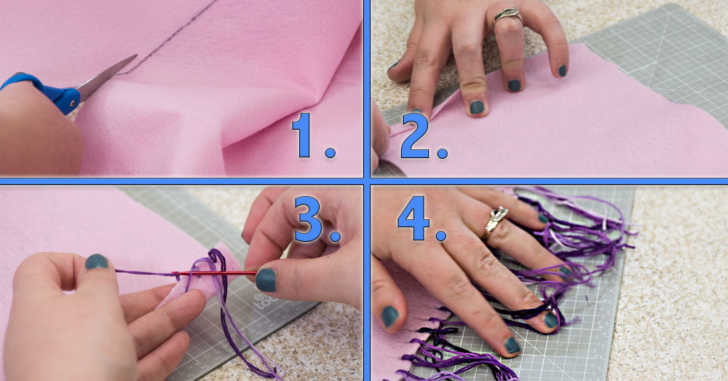 We're gearing up for a few more weeks of winter, and it's the perfect time for a warm and comfy (not to mention fashionable) scarf. Did we mention it's no-sew? Oh yeah. This project couldn't be easier. If you got a yard of super soft fleece, you could make matching scarves for everyone in the family! All you need for this cozy DIY is fleece, scissors, embroidery floss or yarn, and a crochet hook. See how we did it in the video below, and then go bold and choose your own color combos.
Supplies:
– Crochet hook
– Embroidery floss
– Fleece
– Scissors
Directions:
1. Cut a length of fleece roughly 5.5 feet by 8 inches.
2. Cut 24 6" strips of selected color of embroidery floss.
3. On a cutting mat, roll up the end of the scarf about 1/2 inch, and make slits every 1/3 inch.
4. Insert a small crochet hook into the first slit, fold the strip of embroidery floss in half and pull up the loop with the hook, through the hole in the fleece. Wrap the two ends around the crochet hook, and pull them through the loop.
5. Tug on the ends to tighten the loop.
6. Repeat steps 4 & 5 down the row.
7. Trim any uneven ends.
8. Voila!