Get that fabulous, classy New Year's vibe without breaking the bank!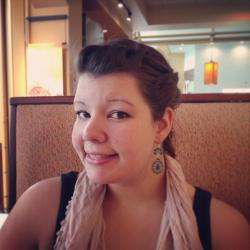 Jessica Griggs
The holidays can be expensive, and by the time New Year's Eve rolls around, who has the extra cash to throw a huge party? We've found a few ways to get that fabulous, classy New Year's vibe going at your party without breaking the bank. Check out our list of DIY decor perfect for the big evening! These ideas would totally work for any party, so make sure to save the decorations and reuse them at your next event!
Photo Booth Backdrop
Everyone knows that all the best parties have photo booths these days. After all, did it even happen if there are no pics on Instagram? Make this super simple and festive backdrop and be sure to come up with a hashtag!
Festive Balloons
How fun are these? They look cute and classy all blown up, and I bet they are fun to pop! (Though not so fun to clean up afterwords…)
Sequin Sign
I love this one. It looks easy enough to do, and honestly if I leave it up for a few weeks (or months, let's be honest) it'll still be cute and not tacky like some party decor. I call that a win-win!