His creations are wild and stunning at the same time.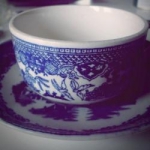 Rose Heichelbech
Tree houses were the ultimate in fun and cool when were were growing up. There was nothing better than that feeling of success at climbing up and the feeling of secrecy once inside. For one builder, going beyond the humble tree house into new territory is how he makes his living.
Jayson Fann creates giant, human-sized nests for a living! These sculptural structures use native woods, woven and screwed together for some truly stunning shapes. Fann also teaches kids about how to build them and what trees grow naturally in the area around Big Sur, California.
They look really cozy, almost like tree houses for grown-ups! We can imagine settling into one of these for a relaxing afternoon with a good book or a peaceful night under the stars. Have a look at how he creates these wonderful nests in the video below.