I know what I'm using on my next crochet project!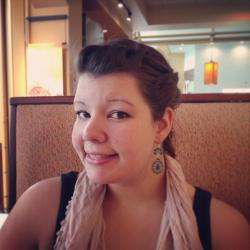 Jessica Griggs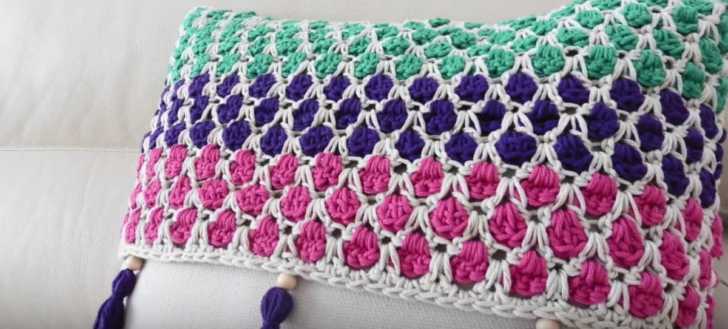 Isn't this crochet pattern just stunning?! I love the use of it here as a way to makeover an old pillow, but of course, this stitch would be a lovely blanket, scarf, beanie, or just about anything else you could think of!
The stitch is called Moroccan Tiles, and as you can see, the higher the contrasting colors, the more beautiful the end product is! You need to work this pattern with at least 2 different colors, but it would be beautiful with a lot of different colors. This pattern is worked in 2 "forward" rows and 2 "backward" rows.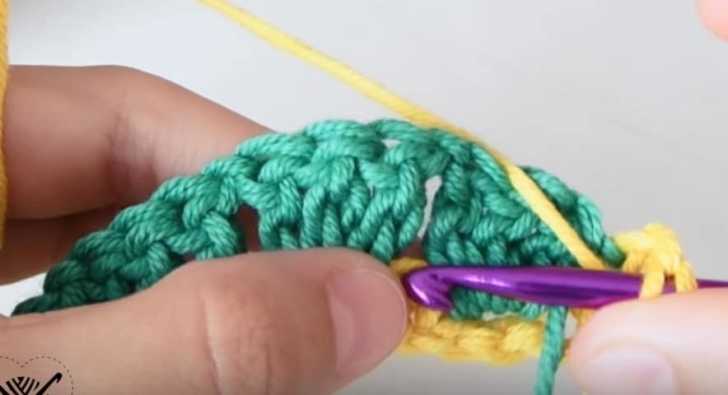 Starting with your base color, chain multiples of three until you reach your desired length. Then add 2 more chains on the end. Single crochet, then chain two, skip two, and repeat down the first row. Switch colors and begin a row of shell stitches in the chain one space of the previous row – that is, clusters of 3 double crochets. Switch colors again. Here is where the pattern gets really fun, and you see it all come together!
For this row, the key is to do a V stitch in the single crochets of the first row. So ignore the row of shell stitches, and focus on the single crochets of the first row. A V stitch is simple a double crochet, a chain, and a double crochet all worked into the same stitch. You'll see! Go ahead and watch the excellent tutorial below!