Doby-Becht shared the pictures of the project on Facebook, and so far they've been shared more than 9,000 times — which is no surprise because it's absolutely amazing.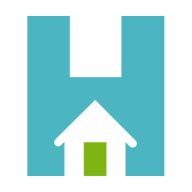 Steven Roberts
Children may have many toys growing up but often, some of their favorite toys involve shopping. They may have a little shopping cart with groceries to add to it or perhaps a cash register where they can ring up the groceries before they start all over again.
When we get older, we tend to graduate to real shopping and Target is a popular destination for many. After all, you can buy almost anything you want at Target and then grab a coffee at Starbucks before you head home.
One mother from Milwaukee, Renée Doby-Becht is taking things to the next level. Rather than only taking her kid to Target, she transformed her daughter Ariah's room into Target, and it even has a Starbucks!
Pictures were shared by Doby-Becht on Facebook and people just can't seem to get enough of it. The pictures have been shared thousands of times already.
"Although this gift was really late, I wanted to do something different for Christmas this year," Doby-Becht wrote on her Facebook post. "I asked my Sissy and Robby for some help with this crazy idea I had. We created Target using the Melissa and Doug shopping center and Starbucks using Ariah's cube storage unit in her playroom. Robby added wood and cheap flooring to the storage unit and I painted the rest. I will say it is very nice to have a graphic designer as a sister because Brigette really helped a lot with this project. She designed the Starbucks menus, made all the logos, price tags and sale signs and even taught me how to use the cricut machine!"
'Mrs. C', a family friend even made a Starbucks apron for Ariah. Doby-Brecht more than appreciates it, she said she was "totally in love with [it]!"
Doby-Brecht said she was "happy with how it turned out and even happier that Ariah loves it," adding that she herself was "probably more excited about it" than her daughter.
Not only is she happy with making a room for her daughter, but she is also offering other people tips on how to get creative on a budget. One of those tips is upcycling big items but she also enlists help from family and friends as well as searching for discounts.
As an example of how this may work, the Target playroom is actually a Melissa & Doug grocery store customized with Cricut decals and paintings.
"I absolutely love Melissa & Doug toys, but you can find them cheaper at T.J. Maxx, Homegoods, and Marshalls," she told BuzzFeed. "I get the majority of Ariah's toys on Facebook Marketplace or local buy and sell groups."
Laminate flooring was used to create the front of the Starbucks stand, which is actually a storage unit with cubed shelves.
"I got the flooring from Home Depot for less than $10 because the box was open," Doby-Becht told BuzzFeed. "At hardware stores, I recommend always asking if they have unopened boxes. They will normally give you a discount if they do."
She ended up with the best playroom of all time!
There is a lot of fine details, including the cash register with Target gift cards.
Play Starbucks coffee and food are also available.
It seems as if Ariah is also the "Employee of the Month"
She also gave kudos to her sister and partner that helped with the project. "BTW thanks a million, Brigette Doby & Robert Mueller. I'm sorry you have to deal with me and my craziness but I'm making you famous!"