I love how this geometric quilt turned out!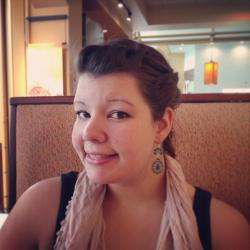 Jessica Griggs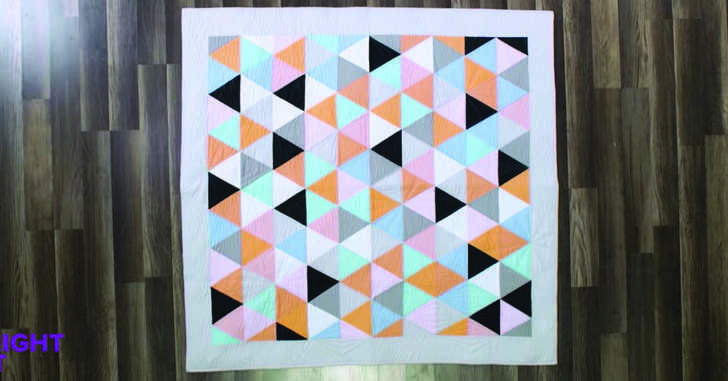 Don't you just love this quilt? It may look like a simple triangle quilt to the outside observer, but those of us who have cut and quilted (and recut, and re-quilted) triangles and triangle blocks before know that this is truly a work of art!
This modern triangle quilt is actually super easy to put together thanks to a little triangle template (a triangle ruler would work too) and a 60-degree angle cutter.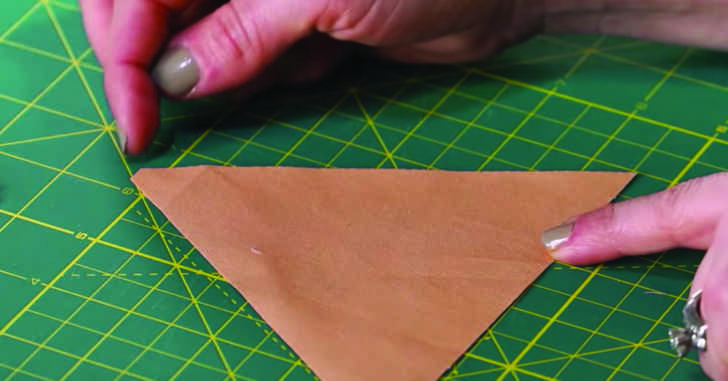 The angle cutter comes in hand for cutting the points of the triangle off. Now, why on earth would you want to do that? Well, when piecing together row after row of triangles, all those little points would add so much bulk! Instead, just trim the points off and save yourself some grief at the sewing machine.
As with all of Angela Walters' quilting videos, you know you're going to get some awesome ideas on how to free motion quilt your quilt top. I love the idea of mixing and matching straight lines and geometric points with soft easy curves and waves. Since the quilt top is so simple, Angela really has a lot of fun with the free motion quilting! See for yourself in the video below.