Artist Christine McConnell created a 100% edible gingerbread house in the likeness of Miss Peregrine's' Home For Peculiar Children.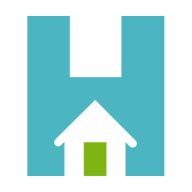 Steven Roberts
We have seen people who do incredible things with their artistic abilities, but Christine McConnell is in a class all of her own. The Los Angeles-based artist creates some incredibly detailed and realistic pieces. They aren't your basic fluffy pieces of art either, most of them can send chills down your spine. Her abilities are so well known that she now has a show on Netflix, The Curious Case of Christine McConnell. She uses all kinds of yummy dessert foods to create some creepy looking desserts, such as spiders and bones from peanut butter, white chocolate, and pretzel sticks.
McConnell created a gingerbread house about 3 years ago and it was featured at a screening of Miss Peregrine's Home For Peculiar Children, a Tim Burton movie. That movie starred Eva Green, Asa Butterfield, Samuel L.Jackson, Ella Purnell, and Finlay Macmillan, so it was kind of a big deal. The double-sided house with a clock that runs the wrong direction was perfect for that movie, based on time travel. The best part is not its looks, it's the fact that you can eat the entire thing!
https://www.instagram.com/p/BJ6jKIUBl3O/
https://www.instagram.com/p/BJ_SCX2hBEg/
McConnell spoke to ABC News, saying: "There are no inedible facets other than the stand it's sitting on. It's made of nothing but gingerbread, sugar glass and royal icing. I painted it using edible powder paints picked up at my local cake supply store. The type of cookie I made is closer to a ginger snap, so it's very sturdy and tasty! I kept eating all the extra pieces."
The creation took quite some time. It is estimated that she spent ten 15-hour days to bring it to life. McConnell got more than an appearance at a screening, she got to meet Tim Burton!
https://www.instagram.com/p/BJ6jFYXhQLI/
ABC News asked her what the most difficult part of the building process was and she said, "Easily the glassed-in porch! I'm far from an expert with sugar glass and I had to create a curved mold, bake a cookie frame onto it, then pour the hot sugar glass in and tilt it back and forth until set. It took forever. I rarely bake the same thing twice, so every project is an adventure full of surprises. This one went super smoothly and everything came together even better than I had hoped. I'm not always so lucky."
https://www.instagram.com/p/BJ6jAkWBa8f/
https://www.instagram.com/p/BJ6i7nthiiz/
https://www.instagram.com/p/BJ6i2zyhBuJ/
After the gingerbread house made headline news, her popularity has grown. She has over 150k subscribers following her on YouTube and over 500k followers on Instagram! She also has a large fan base on Patreon.
https://www.instagram.com/p/BaC_QisDbVo/