The cutest baby security blanket ever and you can make it yourself!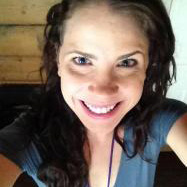 Katie Arnold
I think it is safe to say that every kid has had a security blanket at some point in their lives, usually from a very, very young age.
When my friends or family get pregnant, I always love making their soon to be little ones a homemade crocheted blanket for them to love for many years but lately I have been seeing all of these cute little animal blankets and after finding this tutorial from Nadia at Yarnutopia, I decided the next little baby to join the family is getting one of these!
You can pick colors to match the nursery or whether it is a boy or a girl, but I can bet that even after the kid grows up and leaves their security blanket behind, the parents will hold onto this cutie for many more years as a reminder of the times when their baby was still a baby.