This quilt reminds me of spring!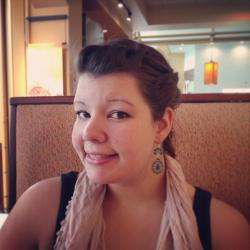 Jessica Griggs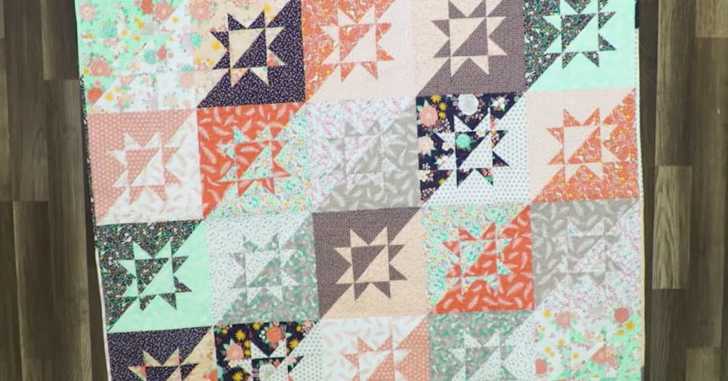 Don't you just love this Milky Way quilt? I am in awe of the fabric used for this pattern! I just love the turquoise, blue, and peach color palette, as well as the small prints and fun designs. This quilt looks like spring! Not to mention the gorgeous block that we're going to learn how to make today.
Angela Walters is back again with another amazing quilting tutorial for us! We'll see exactly how to put this together from the unpacking of the fat quarter blocks to the final free motion quilting stitches.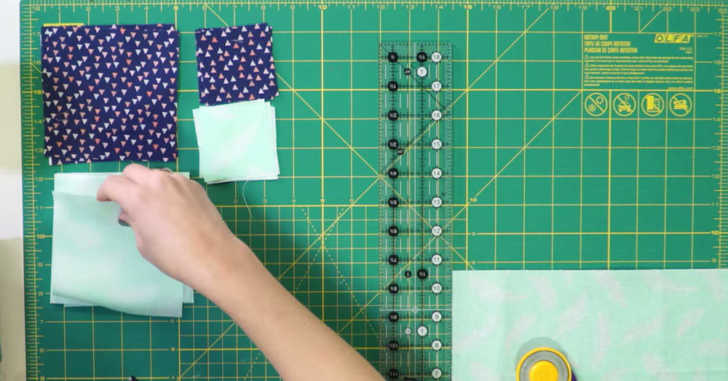 As with most quilting patterns, it's all about the construction. Just two fat quarters make up one full block. Angela shows us how to select a darker and a lighter color so that we're able to see the fun contrast in this block!
We also learn a fun new method for making half square triangles two at a time. Take your 2 pieces of fabrics and put them right sides together. Draw a diagonal line from corner to corner, and sew a quarter inch seam on either side of the line. (Tip: If you have a lot of these to make you can line them up in your machine and quilt them all in a row). Then, cut down the line and press your seams! See what other fun tips and tricks we have in today's video below: