Learn to make this quick and easy clutch purse using metallic yardage and a snap closure!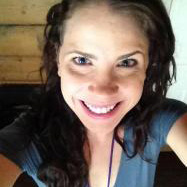 Katie Arnold
Whether a girl's night out or date night with your significant other, this metallic clutch purse from Vanessa at Crafty Gemini Creates is just perfect and comes together so quick and easy!
Don't be nervous about the metallic yardage if you have never used it before, we promise it's not nearly as intimidating as it may seem! Plus, rose gold is definitely a trending color right now and matches so many other colors so you can keep your wardrobe options open!
If you have never installed a metal snap closure, then this tutorial is great for you to learn how to do that as well.
We can't wait to see pictures of your finished product, so be sure to share those with us!