See a few of our favorite diffuser recipes!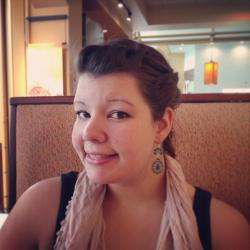 Jessica Griggs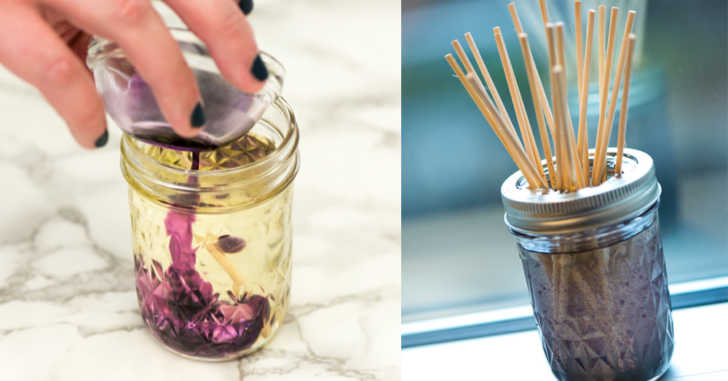 Have you ever wondered what exactly is in those reed diffusers? Why are they so expensive? Make your own diffuser oil with essential oils, and refill a diffuser you already have, or make your own container with a mason jar like I did. I personally love diffusers. Don't get me wrong, I love candles too, but it's not super safe to leave them burning all the time. Diffusers, on the other hand, are constantly emitting good smells all day long, no fire required.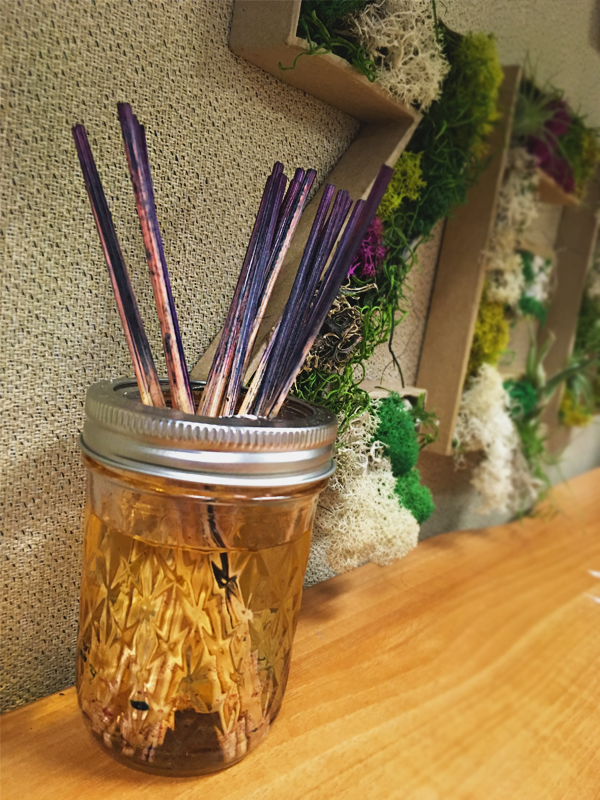 I wanted to add some color to my oil, but food coloring doesn't mix well with oil. I decided to try and mix it in with the vodka, and then add that to the oil mixture. It looked like a really cool lava lamp for a few days, but interestingly enough the reeds soaked up the food coloring! I kind of liked that look too, I ended up flipping the reeds around and just going with it. You can see what we did in the video below, and get the recipe to try your own differ oil beneath the video!
Supplies:
– Mason jar (or other class container with a narrow opening)
– 1/4 cup oil (safflower, coconut, apricot kernel, etc.)
– 15-20 drops of essential oils (we used eucalyptus, peppermint, and lavender)
– 2 tablespoons alcohol (vodka works great)
– Food coloring (optional)
– Reed sticks
– Knife & hammer (to make an opening in the lid)
Essential Oil Combination Suggestions:
Morning Refresh = Wild orange + Peppermint
Summertime = Grapefruit + Lavender + Lemon + Spearamint
Allergy Relief = Peppermint + Lavender + Lemon
Silent Night = Lavender + Wild orange + Roman Chamomile
Get Focused = Peppermint + Cinnamon + Rosemary
Headache Relief = Marjoram + Thyme + Rosemary + Peppermint + Lavender
Stress Releif = Lavender + Cedarwood + Wild orange + Ylang ylang
Directions:
1. For the mason jar: Trace a small circle on the inside of the mason jar lid. Place lid on mason jar, upside down so the circle is showing. With a hammer and knife (or screwdriver, etc.), proceed to dent in the circle until it pops out. Clean up the edges.
2. To make the oil: combine ¼ cup oil, 15-20 drops of your favorite essential oil blend (we used vanilla, peppermint, and lavender).
3. If you want to add color (or dye your reeds): Add 1-2 drops of food coloring to 2 tablespoons of vodka. The vodka helps thin out the oil to make it easier to travel up the reeds.
4. Pour the oil mixture into the jar, followed by the vodka mixture. Stir to combine. Add the lid and reeds, and enjoy! It may take up to 24 hours for the reeds to fully soak (and the dye to soak into the reeds).