I can't wait to make a set of these for the living room!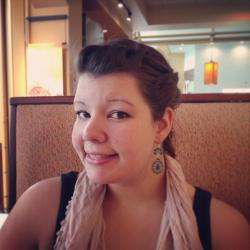 Jessica Griggs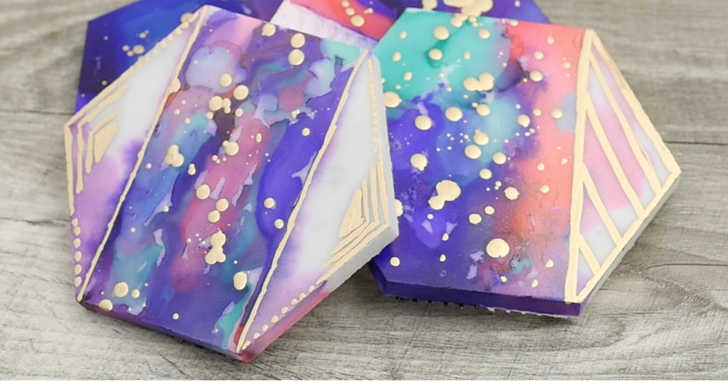 How awesome are these marble galaxy coasters? I just love how these turned out! These coasters are definitely in my top 5 favorite DIYs we've ever done here on Crafty House! My favorite part is how easy these are to make! Once you have the right supplies, it's just a matter of getting creative.
The key to this project is to use marble tiles and alcohol ink. You can purchase a section of 4-inch marble tiles for relatively cheap online. The great thing about marble is that it is a very absorbent material, so the ink sinks right into it and there's no need for a protective layer. It also means this project is quick drying!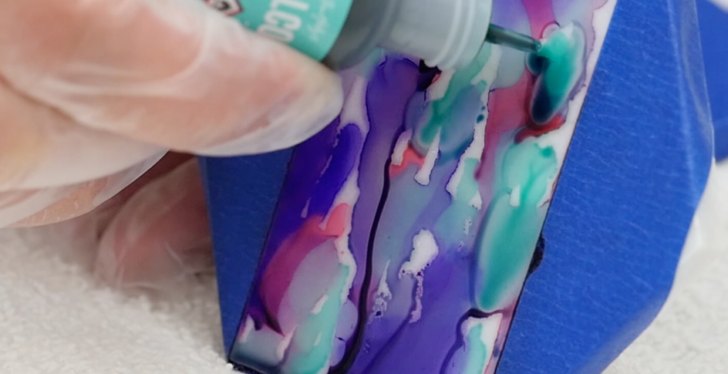 If you've ever worked with alcohol inks, then you'll know the golden rule: less is more! You'll have to get a feel for what you want and how the inks react to the marble (and to mixing colors together). Remember, you can always add more ink but you can't take it away once it's on the marble!
Once you get a feel for how to place the color on the tiles and give it about an hour or so to dry, the next step is to add some gold flecks of paint. There are a few ways you can do this. If you have some metallic paint you can paint dots on the coaster or "spray" the paint by flicking a brush dipped in the paint. Or, you can buy a cheap paint pen like we did and throw paint dots on the coasters from the pen. That way, it's random and looks more like stars in the sky. Go ahead and see how we did it in the video below, and get the full instructions beneath the video!
Supplies:
– 4-inch marble hexagon tiles
– Alcohol inks in pink, aqua, and purple
– Painter's tape
– Gold paint pen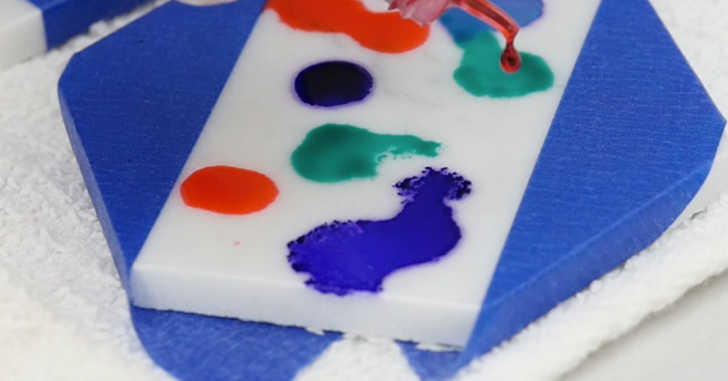 Directions:
1. Cover your surface with plenty of paper towels and wax paper to prevent stains where you don't want them. Put painter's tape over one section of the marble tile. Make sure to secure it so there are no leaks!
2. Start with just a few drops of each color on the open surface of the marble. Tilt the tile a little bit to let the excess liquid pour off.
3. Add some gold speck by flicking the paint pen in a downward motion.
4. Gently peel off the tape and let the ink dry and soak into the coaster. Since marble is very absorbent, you won't need to add a finish unless you really want to.