These gorgeous strawberries are sure to impress!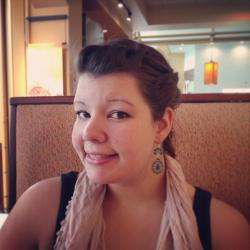 Jessica Griggs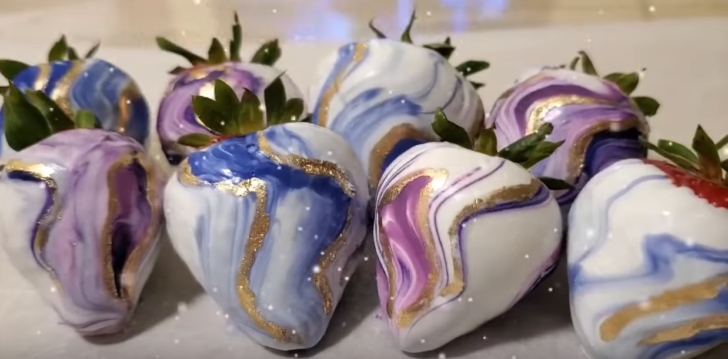 Aren't these marble-dipped strawberries amazing? I love the look of the gold stripe along with the fun colors and texture of the marbling. While chocolate-covered strawberries are good at any time of year, they seem to go hand in with Valentine's day. These are perfect for a special date night or a gathering of friends. Really, however you celebrate the holiday, these strawberries are sure to impress! Keep reading to see how ridiculously easy this project is!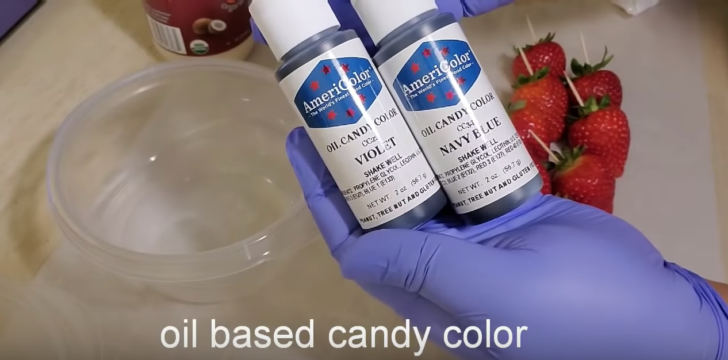 As with any project, it's important to gather the right supplies. For these marble-dipped strawberries, you'll of course need the strawberries, washed and dried. You'll also need white chocolate melting chips, coconut oil (optional), oil-based food coloring, edible gold dust, dusting sugar, a thin paintbrush, and toothpicks. Once your supplies are gathered, you can move on to the fun part!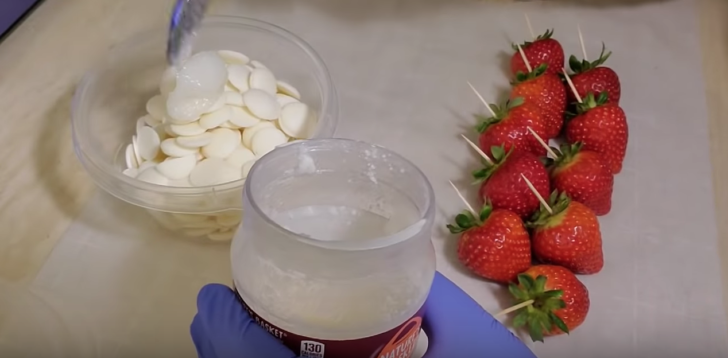 First, pour your white chocolate melting chips in a microwave-safe bowl. You can add a dollop of coconut oil if you wish, to thin out the chocolate without compromising the rich, sweet flavor. For this particular project, it might help to have thinner chocolate to help the colors swirl better.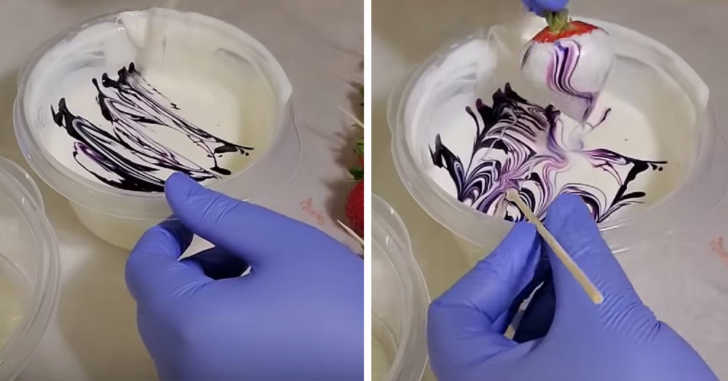 Here comes the fun part. Once your chocolate is melted and smooth, put a few lines of food coloring in. Swirl the color and the chocolate together using a toothpick. Be careful not to mix the colors too much, otherwise, your strawberry might come out as more of a solid color rather than the marbled look. When you're satisfied with your swirl, dip the strawberry in the chocolate and then slowly pull it out, twisting it from left to right so get those fun lines.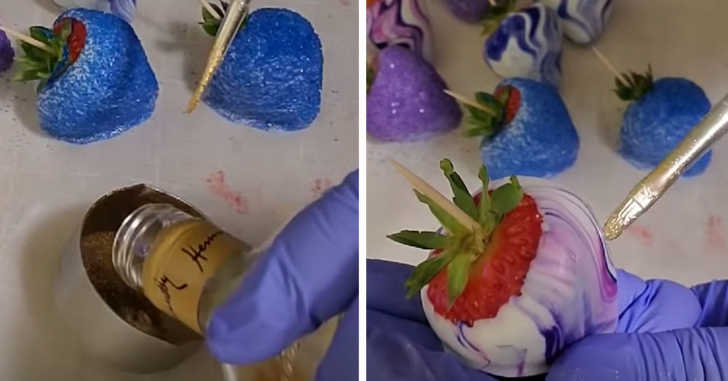 Once the chocolate has hardened on the strawberries, mix a little bit of the edible gold dust with a drop or two of alcohol. Don't worry, the alcohol evaporates, and you're using such a small amount that it won't matter. This treat is safe for kids to eat! Speaking of kids, they would love to help out on this fun project! Once your gold dust is mixed up into a nice paste, paint on lines that follow the curves of the colored swirls for an added pop of color.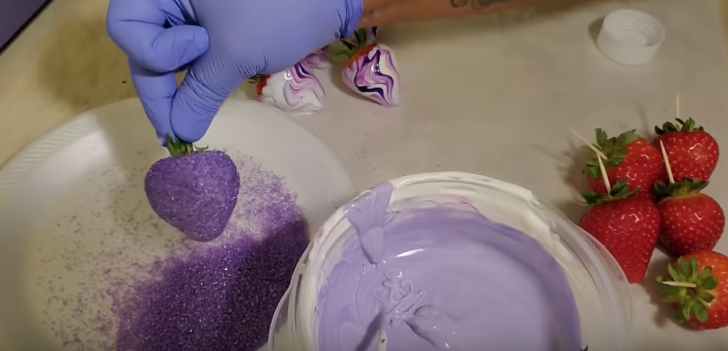 Another fun thing to do with strawberries is to use dusting sugar to get a glitter effect. For this method, mix a food color of your choice into the melted chocolate until it's a solid color. The, sprinkle on the dusting sugar, and that's it! You'll want to try to get the color of the chocolate close to the same color as the dusting sugar to ensure it comes out the color you intended.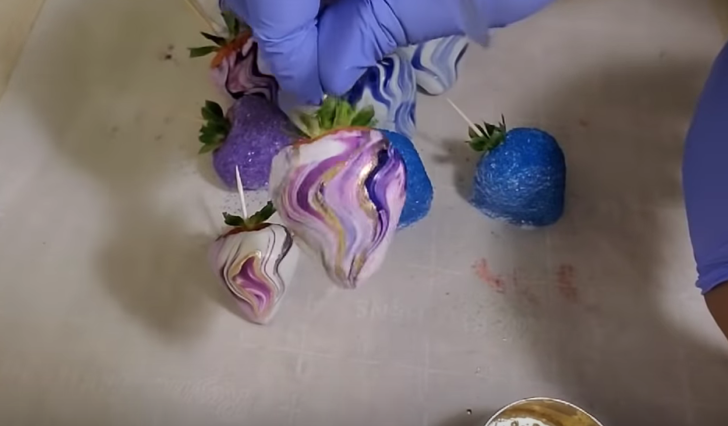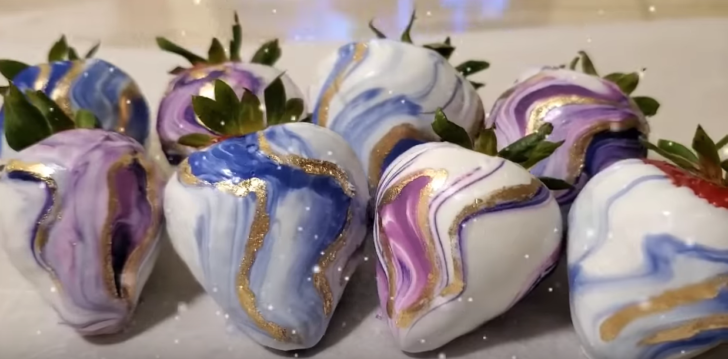 Just look at those beautiful strawberries! Almost too pretty to eat. Almost.
Watch the video below for more details!