What are you going to screen print first?!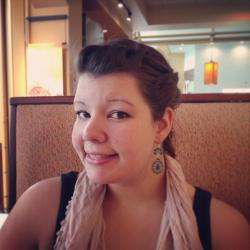 Jessica Griggs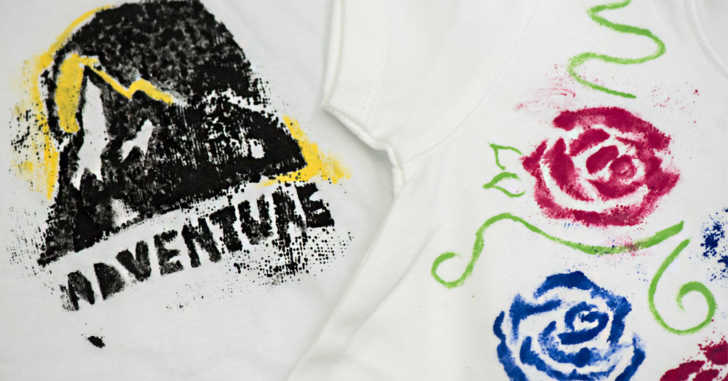 Why pay a ton of money for screenprint clothes when you can make and customize your own using supplies you probably already have on hand? That's right, with just an embroidery hoop, permanent marker, hosiery, some Mod Podge, and an image of your choice, you can screenprint almost anything! Pro tip: After trying this method out a few times, we did find that we had better results when applying the Mod Podge mask to both sides of the hosiery, always on the outside of the image. Either way, you should get a fun a unique project, and you can always touch up the image free hand if it's not exactly what you had in mind. What are you going to screenprint first?!
Supplies:
– Plain shirt
– Embroidery hoop
– Hosiery
– Mod podge
– Printed silhouette
– Marker
– Fabric paint
– Cardboard
Directions:
1. Take embroidery hoop apart, stretch a section of hosiery over hoop, and reassemble. Trim the edges.
2. Trace a printed silhouette of your choosing onto the hosiery with a permanent marker.
3. Apply a mod podge mask to the entire outside of the image (everything you want white and not printed). Let dry.
4. Insert cardboard or newspaper under t shirt to prevent bleeding. Place the image in the embroidery hoop face down on the shirt, and squeeze a thick line of fabric paint above the outline.
5. With a small, flat piece of cardboard, drag the paint over the image until completely covered. Let dry.
6. Repeat steps for whatever design / pattern you want!