Personalize your dream catcher just the way you like!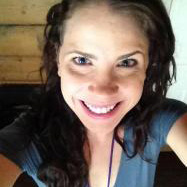 Katie Arnold
It is believed that Dreamcatchers capture the bad spirits and only allow the good dreams to filter through. Regardless of whether or not you believe this to be accurate, we absolutely love Dreamcatchers! We love how each one is beautiful and unique and decorated with gorgeous feathers and colorful beads and in a wide array of colors and styles.
We absolutely love this tutorial from tlcinspirations, where you can learn to make your own Dreamcatcher just the way you like! We promise, that it could not be easier!
We suggest heading to your local craft store and picking up a variety of materials you may like to use that would match your bedroom or the color scheme for whoever may be getting the dreamcatcher; which reminds us, these dreamcatchers make a perfect gift!
When you are done, make sure to take a picture and show us how you customized your dream catcher!