You'll save money and have fun crocheting these make up remover wash cloths!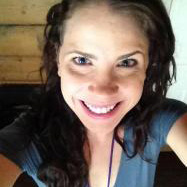 Katie Arnold
Ladies, I think you will likely agree with me when I say make-up remover wipes can get expensive pretty fast! I love the convenience of a little cloth to take off my make-up and clean my face but the cost definitely adds up.
Since coming across this tutorial for Face Scrubbies Make Up Remover from Vanessa at Crafty Gemini Creates, I have been saving a significant amount of money each month and of course, having fun making these little washcloths.
We recommend using a 100% cotton yarn so you can just toss these right in the laundry, clean and use again! These would also make a great gift for friends and family in a little pack with a bar of soap and tied with a ribbon.
What are some of your favorite convenience items that have helped save you money? Let us know in the comments below!