Learn How To Crochet A Heart With This Tutorial!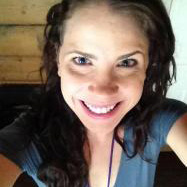 Katie Arnold
What do you think of when you think of love? A heart, of course!
With that said, if you are looking for the perfect way to show your love of crocheting or to show someone how much you love them, or if you are looking for a way to spruce up an otherwise boring project, there is no better way than by making a heart! Or several hearts; the more love the merrier! (Get it?)
Follow along with the helpful video tutorial shown below from love4creativity and you are sure to not only have a lot of fun, but also end up with a super LOVE-ly project! Oh, and do not forget to send in your photos; we always love to see your projects!
How will you use these heart embellishments in a future project? Let us know in the comments below!