Where has this knitting tip been my whole life?! So easy!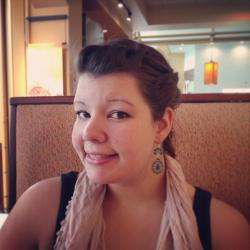 Jessica Griggs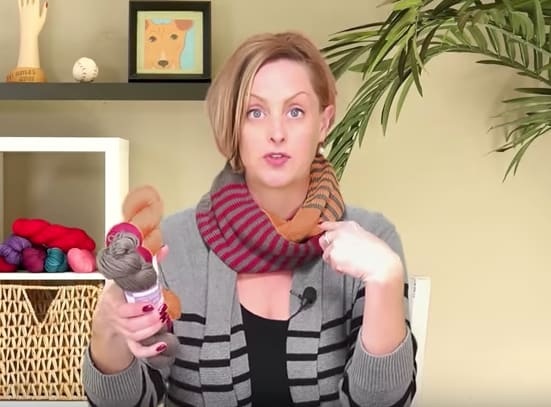 Isn't this cowl just the cutest thing? It's perfect for those cold winter months ahead! I just love how this knitting project turned out – it looks so professional! While this project may look like it's only for advanced knitters, have no fear! If all you know how to do is a knit stitch, then this is absolutely a project you can do, too!
Part of what makes this look so clean and sharp is the nice even edges within color changes, even though you're knitting in the round. A lot of times when changing colors in the round, you'll get an uneven edge or a "color jog." Honestly, most people probably won't notice, but if you're anything like me, it's the first thing that my eye catches, especially if I'm the one who knit it! So this tutorial is great for us perfectionists when it comes to color jogs and even edges. We learn so much in the video below! No matter what skill level you're at, we promise you'll pick up a trick or two from this video!