This would make a great first knitting project!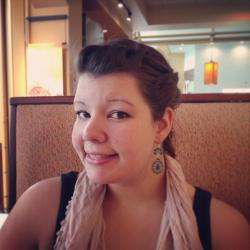 Jessica Griggs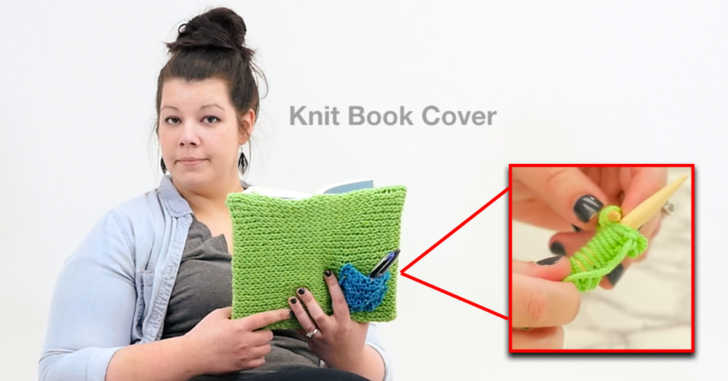 I just love how this knit book cover turned out! This project couldn't be easier, or more practical. It's a great way to use up some yarn scraps, too! We stuck with a simple and classic pattern- knit even rows, pearl odd rows, but you can make this design all your own! It would be fun to do a cable pattern or a chevron pattern. The sky is the limit!
This is a great gift idea too! For anyone who loves to read or journal, these book covers offer a fun and unique way to personalize books. See what we did in the video below, and be inspired to try your own pattern! Follow along with us and get the free pattern beneath the video. This would make a great first knitting project!
Supplies:
– Knitting needles (size 9.0mm)
– Worsted weight yarn
– Tapestry needle
Directions:
1. Cast on 28 stitches (or however many you need to fit the length of the book you're covering).
2. Knit odd rows, pearl even rows.
3. Work this pattern until you reach 15 inches (depending on your book. Cast off.
4. To make the flaps: fold one side about 1-1.5 inches in, and stitch at the top and bottom. Repeat for the other side.
5. For the pocket: cast on 8 stitches.
6. Stockinette stitch for 5 inches (or desired length).
7. Cast off, weave in ends.
8. Attach to the front book cover on 3 sides.