Tips every gardener should know!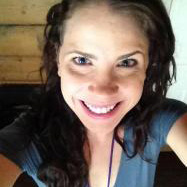 Katie Arnold
One of our favorite things about gardening is how there is always something new to learn, regardless of how long you've been at the craft! There are a lot of tips to learn in the beginning which may not change much over the years, like ensuring your potted plants are getting a good amount of sunlight during the day. But as time progresses, we're able to add new techniques and try new tips from other gardeners to see if we can help our gardens thrive even more.
We love the tips from Healthy Grocery Girl in the below video as she talks about some of the best tips to get you started in growing your own garden.
What other tips do you have that may have been missed in the video? Leave them in the comments below!