We've got your new favorite quilt pattern!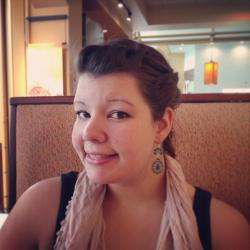 Jessica Griggs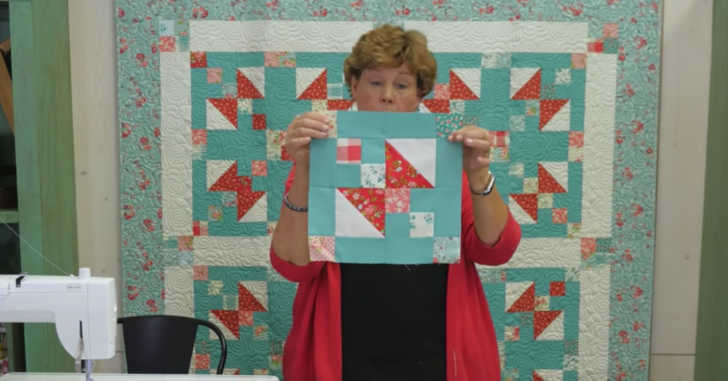 This Jitterbug quilt is so fun and easy! You'll be able to piece this together in a snap, and before you know it, you'll be on to making your quilt sandwich and quilting the top!
This pattern is perfect for every level of quilter, whether you're just starting out, or you've been quilting for decades! For the beginners, you'll learn some great techniques that you'll use again and again. And, for those master quilters out there – there's nothing wrong with having a quick and easy quilt up your sleeve!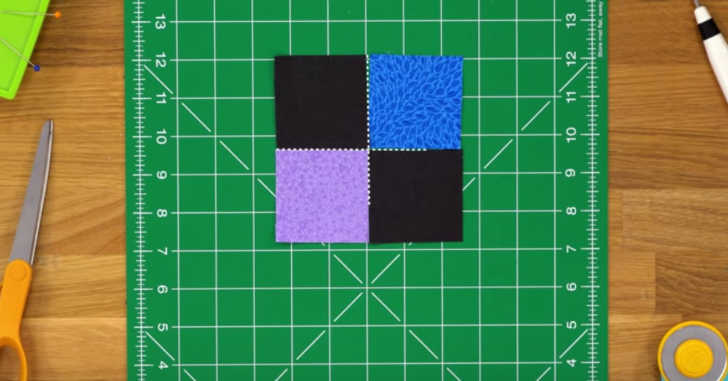 To start off, grab some background fabric and your favorite charm pack. Then, make an easy four patch. Add a small square and a longer rectangle to both sides. Then make a half square triangle, and add a few more plain charm pack squares, and before you know it, you'll have your first block. Repeat this pattern again and again until you reach the desired sized quilt.
Go ahead and watch the video below for the full instructions, and get ready to make your new favorite quilt!