Traveling with accessories can be a chore – but these 7 ideas will make packing (and unpacking!) your jewelry a breeze!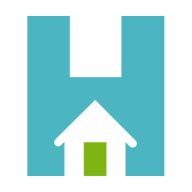 Caitlin Green
Traveling can be a fun adventure, but packing can be a chore – especially when it comes to storing and protecting your accessories. I'm not usually one to shell out my hard-earned money for travel contraptions I'll only use once, so I was especially excited to find out I could use these household items to travel smarter with my jewelry! Whether you're traveling for business or for pleasure, these ideas will make packing (and unpacking!) your accessories a breeze.
1. Buttons
Bring some buttons along for the journey, and your earrings will never be separated from their pairs again! Plus, you'll get to FINALLY make use of that impressive button collection.
2. Lipgloss Containers
Got some old lipgloss or makeup containers lying around? They make adorable storage for your favorite accessories. Just toss them in your bag and go!
3. Plastic Cling Wrap
Seal your necklaces and bracelets together between two sheets of plastic wrap, fold it up, and you're good to go! The jewelry won't budge while you're on your way to your next adventure.
4. Pill Cases
Pill boxes keep your jewelry organized and protected. If you're feeling fancy, you can even use the compartments to plan out your accessories and outfits in advance.