Little Tipsy Jello Shot Towers can be customized and purchased on Etsy or Amazon.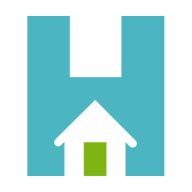 Steven Roberts
Drinking games are a lot of fun to play at parties, but there are some that are heads and shoulders above the rest. That includes this Jenga-like game known as the 'Tipsy Tower'. Drinking rules are written on each of the pieces, and you will have access to the rules once you pull the piece from the tower.
If that isn't enough for you, then you might want to try taking it to the next level with a different game. It is similar to Tipsy Tower, but instead of hiding rules, it hides Jell-O shots. When you pull a random piece out that has a Jell-O shot, it's yours to drink.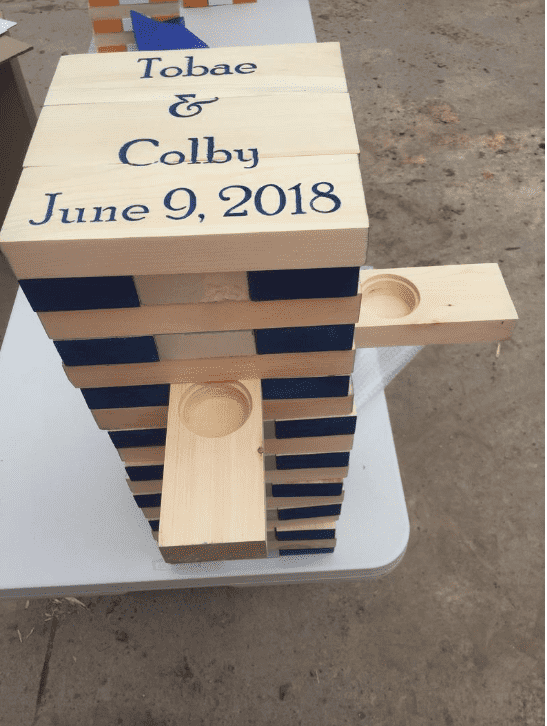 This is a drinking game that can go with you anywhere, regardless of whether it is to a barbecue in your own backyard or a get together at a friend's house. The game is called the 'Little Tipsy Jello Shot Towers,' and it is everything you would hope it would be.
The Amazon product description says it best: "The set includes: 54 natural, sanded 10.5″ blocks – with 15 spots to hide away Jello shots, 50 2 oz. Jello shot cups with lids and laminated rules and recipe card. It stands 27″ tall."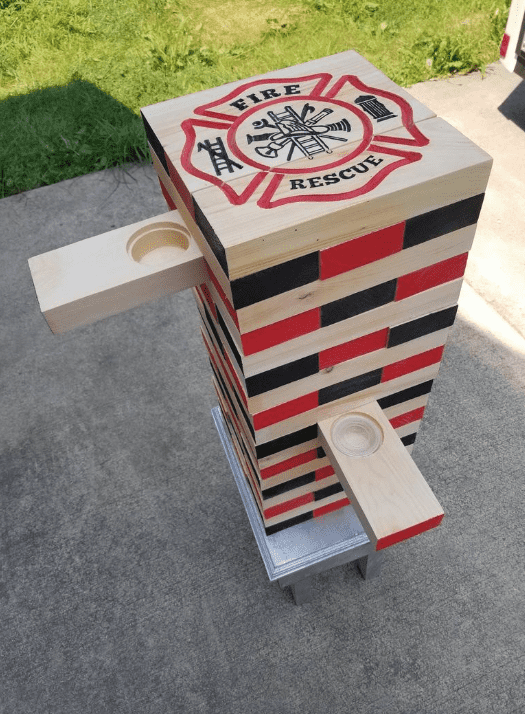 StonePointWoodwork is the creator of this game and they sell it on Etsy. You can choose from two different versions, one of which has double Jell-O shots in certain blocks and another that has a single shot of Jell-O between random wooden slabs.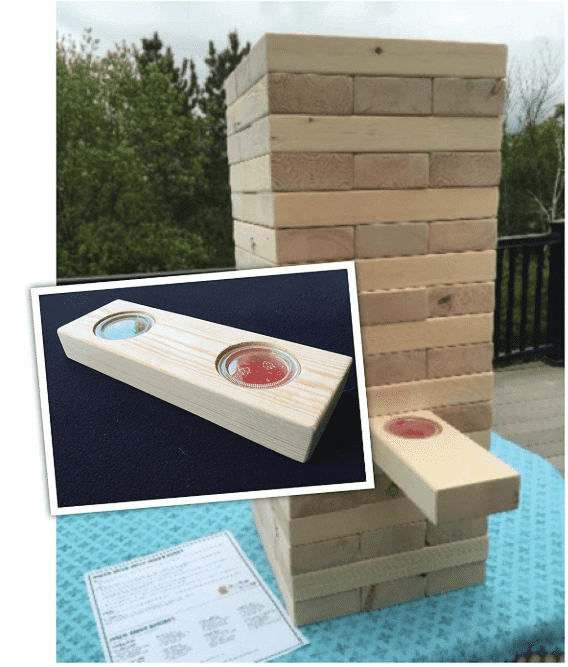 You might also like knowing that there are two different sizes available, one with blocks that measure 10.5 inches and a smaller 7.5-inch version. Each piece to the tower is handmade with 54 wooden blocks. The smaller version has 25, 1 ounce Jell-O shot cups. You will get 50 cups in the larger version. It also has the added benefit of coming with the recipe, just in case you've never made a Jell-O shot in your life.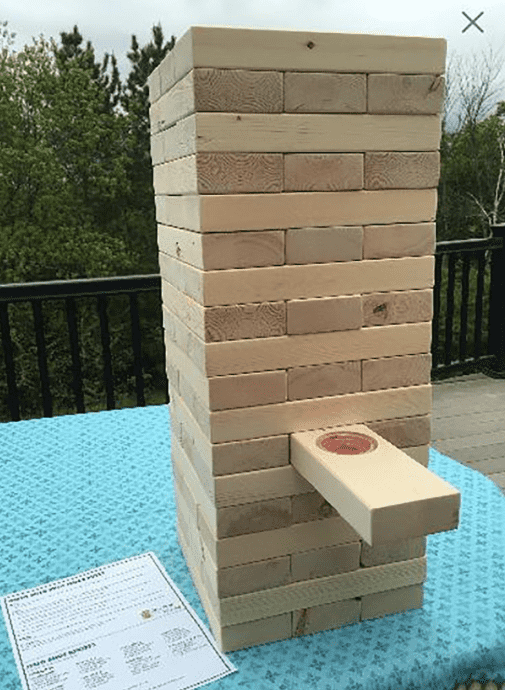 When fully assembled, the tower is 27 inches high. It also has the option to customize for additional Jell-O shots. You can expect to pay $230 for the Little Tipsy Jello Shot Towers on Etsy.