What a lovely time capsule home!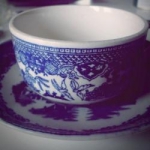 Rose Heichelbech
Elvis Presley and Priscilla Beaulieu had been dating for years when they finally got married on May 1, 1967 in Las Vegas. After the reception in Sin City, the couple flew to Palm Spring, California, to a house that Elvis owned where they spent a short honeymoon.
At the time, Elvis was not able to travel freely without being mobbed by the press. So, an intimate and quite honeymoon at a glamorous modern home was just the ticket for the newlyweds. Inside the home, incredible glass walls bring the outside in and make the home feel truly feel space age.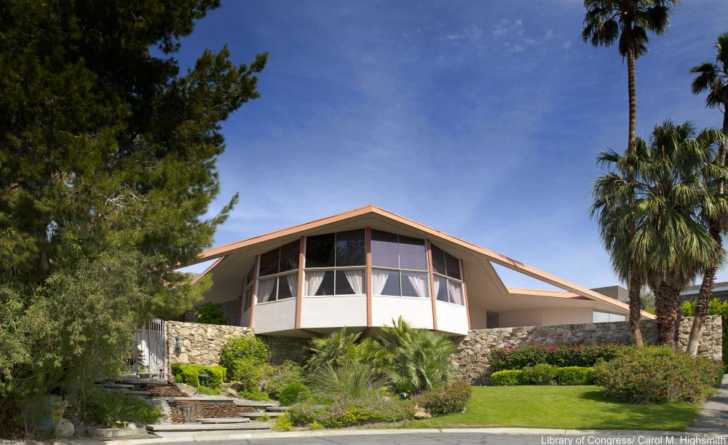 The house was designed in 1960 by architect William Krisel for the suburb-king Robert Alexander and his family at 1350 Ladera Circle, Palm Springs. The Look Magazinearticle about the Alexanders soon dubbed it the "House of Tomorrow" but Elvis fans know it as the "Honeymoon Hideaway" in honor of The King. The design is the epitome of the California Modernism style, with sleek touches throughout the home. Today, the property is known as the "Alexander Estate."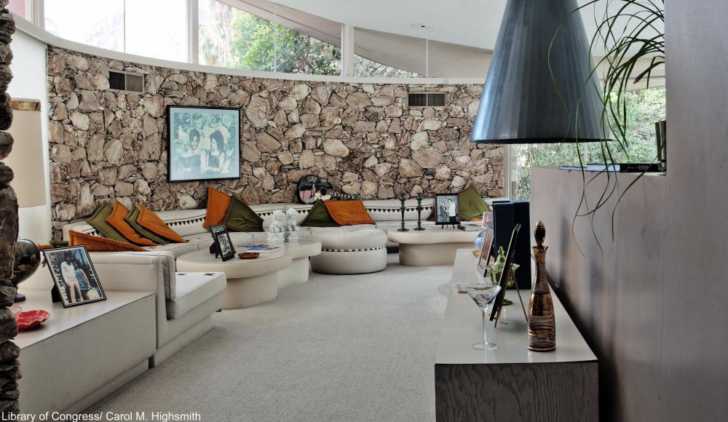 https://www.instagram.com/p/BdtYFUaH9LQ/
https://www.instagram.com/p/BroImEglhgD/
The house was leased to Elvis between 1966 and 1967 after Robert Alexander tragically diedin a plane crash in 1965 along with his wife, son, and father. Elvis would go on to later buy a Spanish style house also in Palm Springs which was his retreat away from the world when he wasn't on tour or at Graceland.
https://www.instagram.com/p/BsuizGqHCog/
Elvis and Priscilla spent only two days in the house on their honeymoon before heading off to Memphis, but it's still the place where he carried her over threshold. The home was bought by an Elvis fan years ago and was on the market for about 5 years before being sold again in 2018. Today the house functions like a museum of 1960s design where you can book tours, with the tourists and Elvis fans replicating the iconic photo of Elvis and Priscilla on the sofa for social media.
https://www.instagram.com/p/BrFjzAcA2Ns/
https://www.instagram.com/p/BsOsneKHSOa/
The house features many elements that are today unusual, like a 64 foot long wrap around sofa which just begs for parties, a round stovetop, and floating fireplaces. All of this was considered the height of luxury in the 1960s and quite frankly it still is! Even though Elvis and Priscilla were only married for 6 years, this house and the glamour around it is a testament to how chic and stylish the pair were.