Fake a high end look with this incredible hack!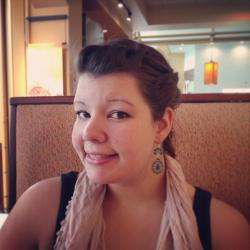 Jessica Griggs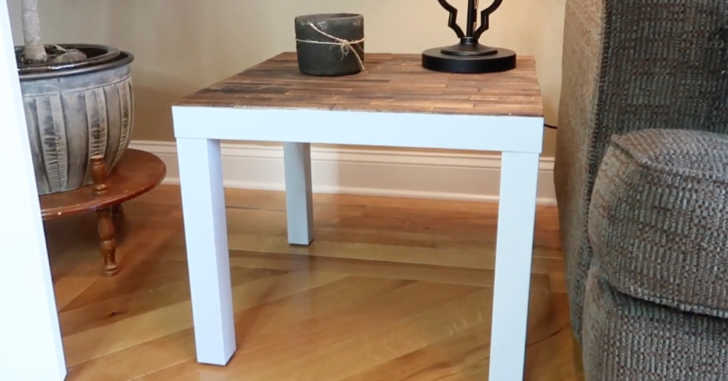 Isn't this end table just gorgeous? I love the stained wood top, the splash of color on the legs, and the overall country chic vibe! Would you believe this was once a cheap IKEA table?
With just a few coats of paint and a handful of paint sticks, this table has gone through a complete transformation! Keep reading to see how easy and cost effective this DIY project is, and then watch the video below for the full details!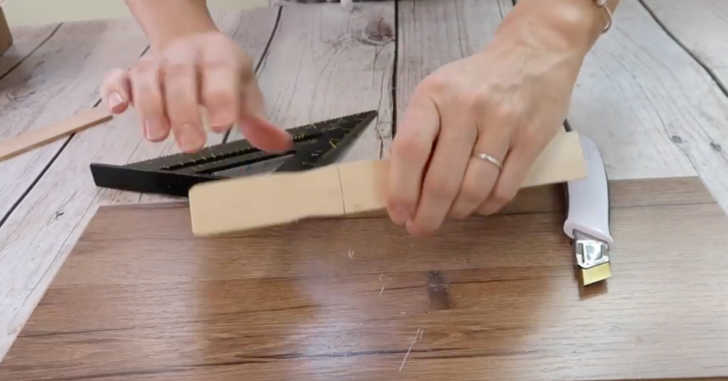 For starters, you'll need to take the table apart and sand it all down. Then, paint the legs and sides in a color of your choice. You may need to put on several coats of paint. Next, score and cut some wooden paint stirrers to make a wooden top. Once you have your paint stirrers cut, glue them on the tabletop and stain them!
It's really that easy. Finish with a coat of wax sealant and enjoy your new table! Watch the video below for more detailed instructions.