We have a great way to keep the little ones occupied with a super simple DIY toy.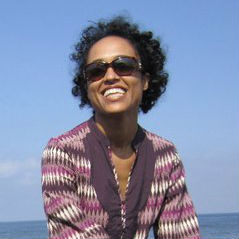 Sarah Cool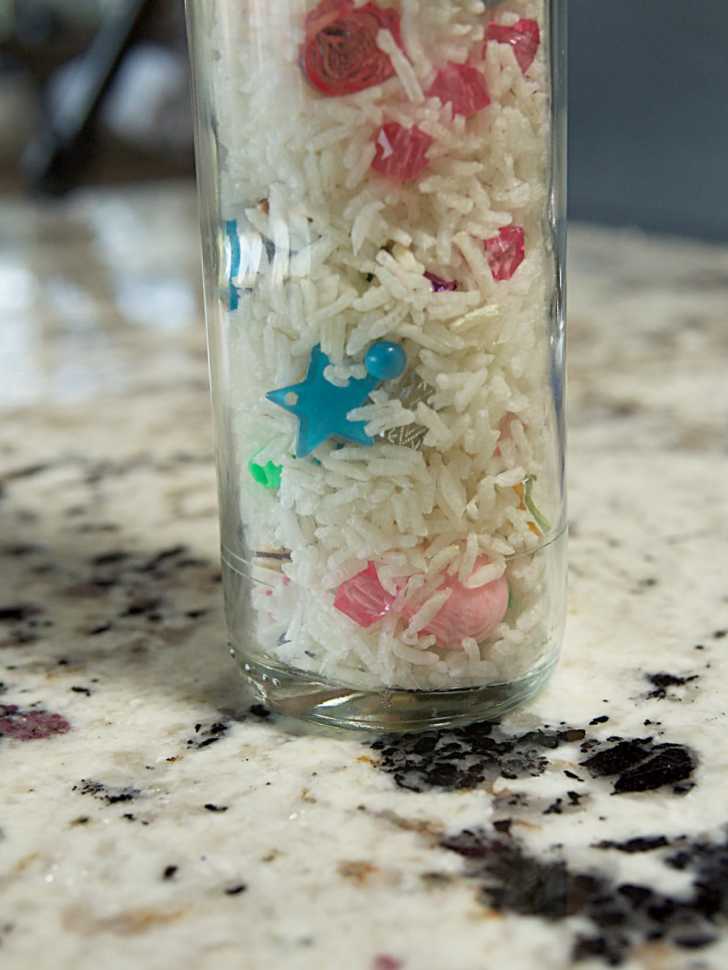 One of our favorite "passing the time" games to play is "I Spy With My Little Eye" and off we go on a hunt for clues. Kids are naturally curious; they ask all kinds of questions and love to discover new things. Tap into these natural instincts with a super fun craft that is both entertaining and good for little minds. Our DIY I-Spy bottle is a one way to spark a little imagination (and detective work) into an ordinary activity. (Psssst: it is also a way to keep the kiddos occupied on a long car ride and for when you just need a couple minutes to get something done…or just a moment of quiet).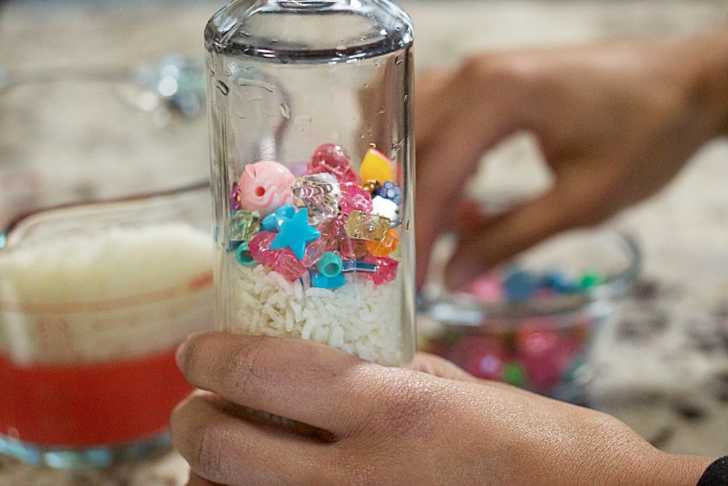 Kids learn by doing, and one way to make this an activity that inspires learning is to have a search list, making the I-Spy bottle more like a small-scale scavenger hunt. You might arrange the craft beads into themes, like "Underwater Adventure" or "Sports Fun". With a list of things to search for, kids will apply their natural curiosity and inquisitiveness into this fun activity. Supplies are super simple, the only "special order" being a bag of craft charms, but these can be tucked away for use with other creative needs.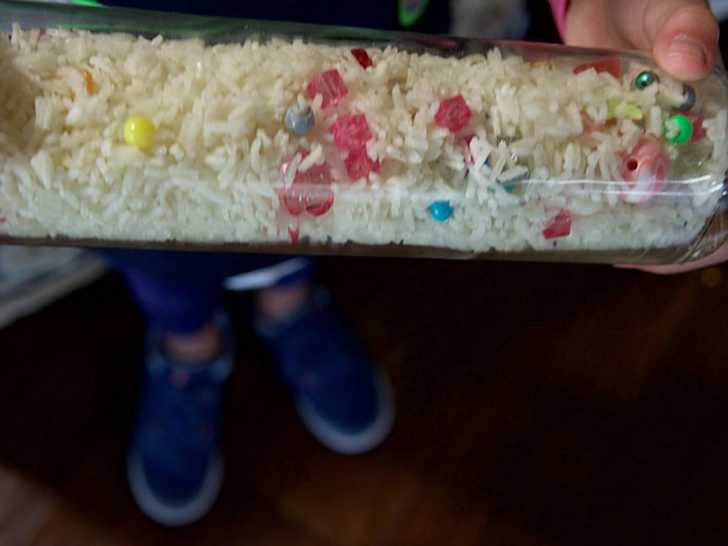 Getting rice and charms into the bottle can be tricky. You'll need a wide-mouth water bottle so that various sized charms are able to fit. Mix up the rice and charms first or put them in by layers – a layer of rice followed by a layer of charms. Once the bottle is filled, shake it to mix again and you're done! An empty water bottle in the recycling bin has now become a fun toy! We asked our panel of experts (*wink*) to give this a try, and after rigorous quality control testing, they determined our I-Spy bottle to be a success!
DIY I-Spy Bottles
Supplies
Glass or plastic wide-mouth water bottle
Rice
Plastic charms
Funnel
Directions
Mix rice and charms, enough rice so charms are somewhat hidden and to fill bottle to the top, leaving some space for shaking room.
Optional: Create search list for hidden items.
Twist on cap and turn to find charms!